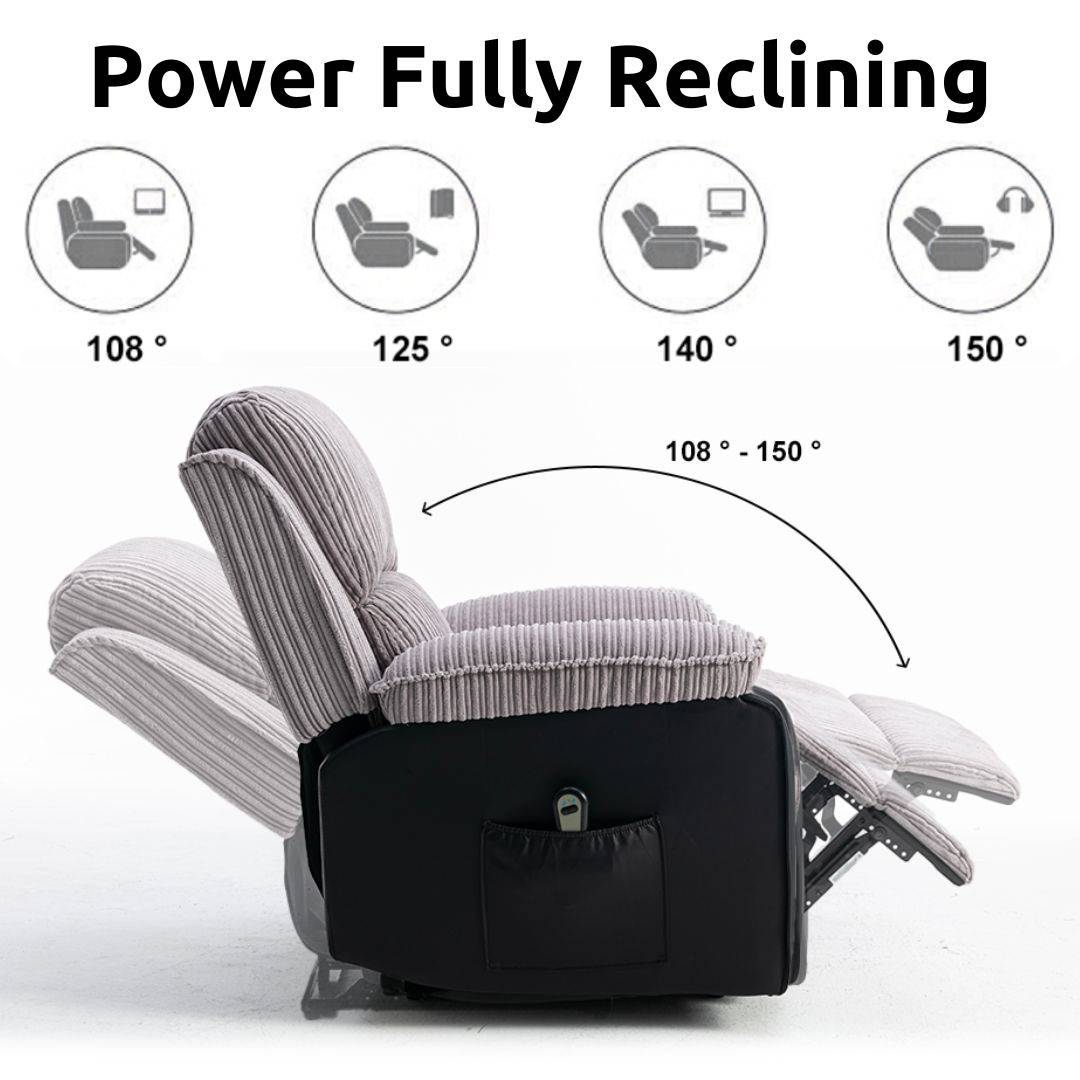 Sit back and relax in the recliner. Simply use controller to recline the chair. A footrest will pop out, offering you a comfortable spot for your feet. Enjoy the highest caliber of comfort and relaxation with this classy, leather recliner
⭐⭐⭐⭐⭐
Top Rated Recliner Chair 2022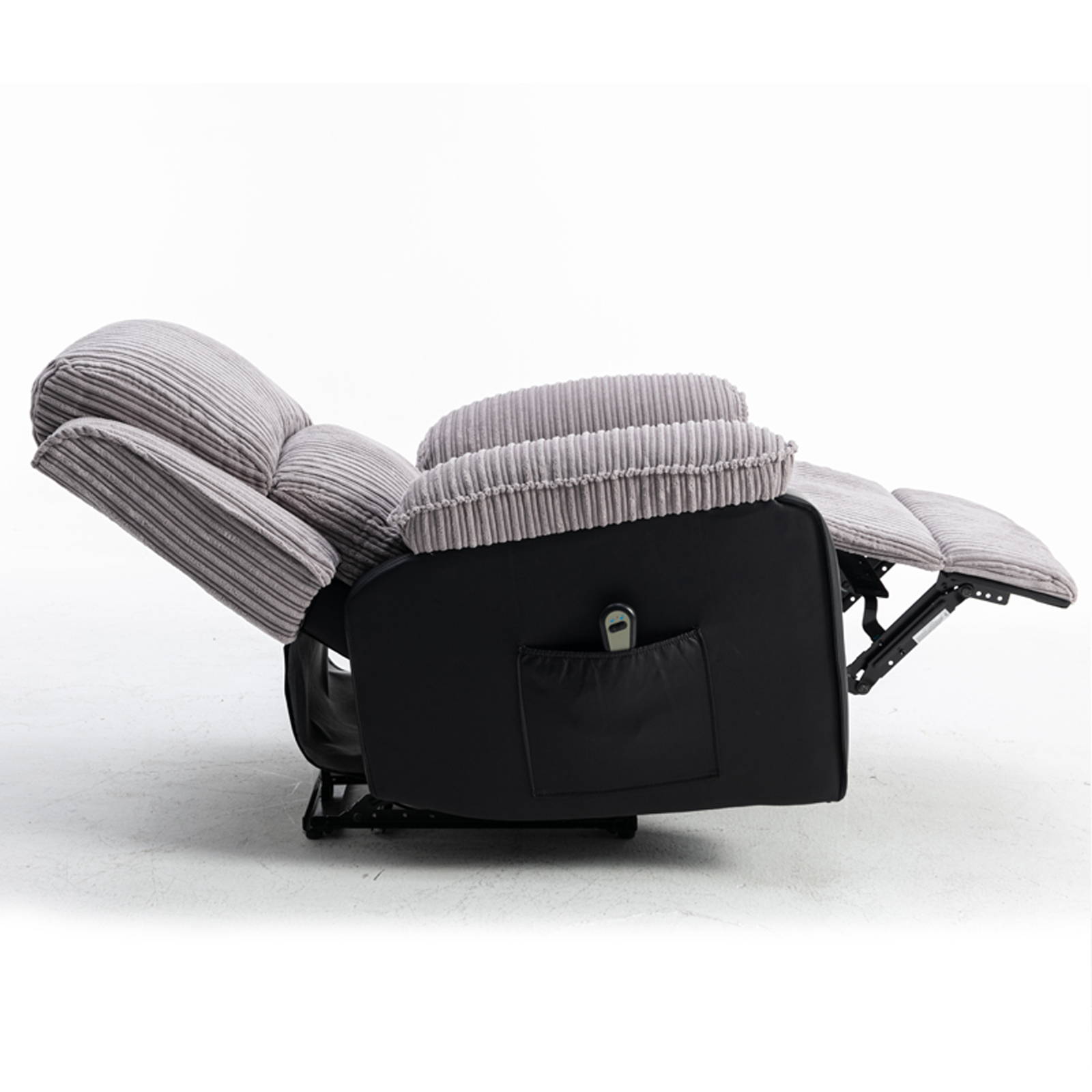 It is a sleep chair, you will love sleeping in it
⭐⭐⭐⭐⭐
Top Rated Recliner Chair 2022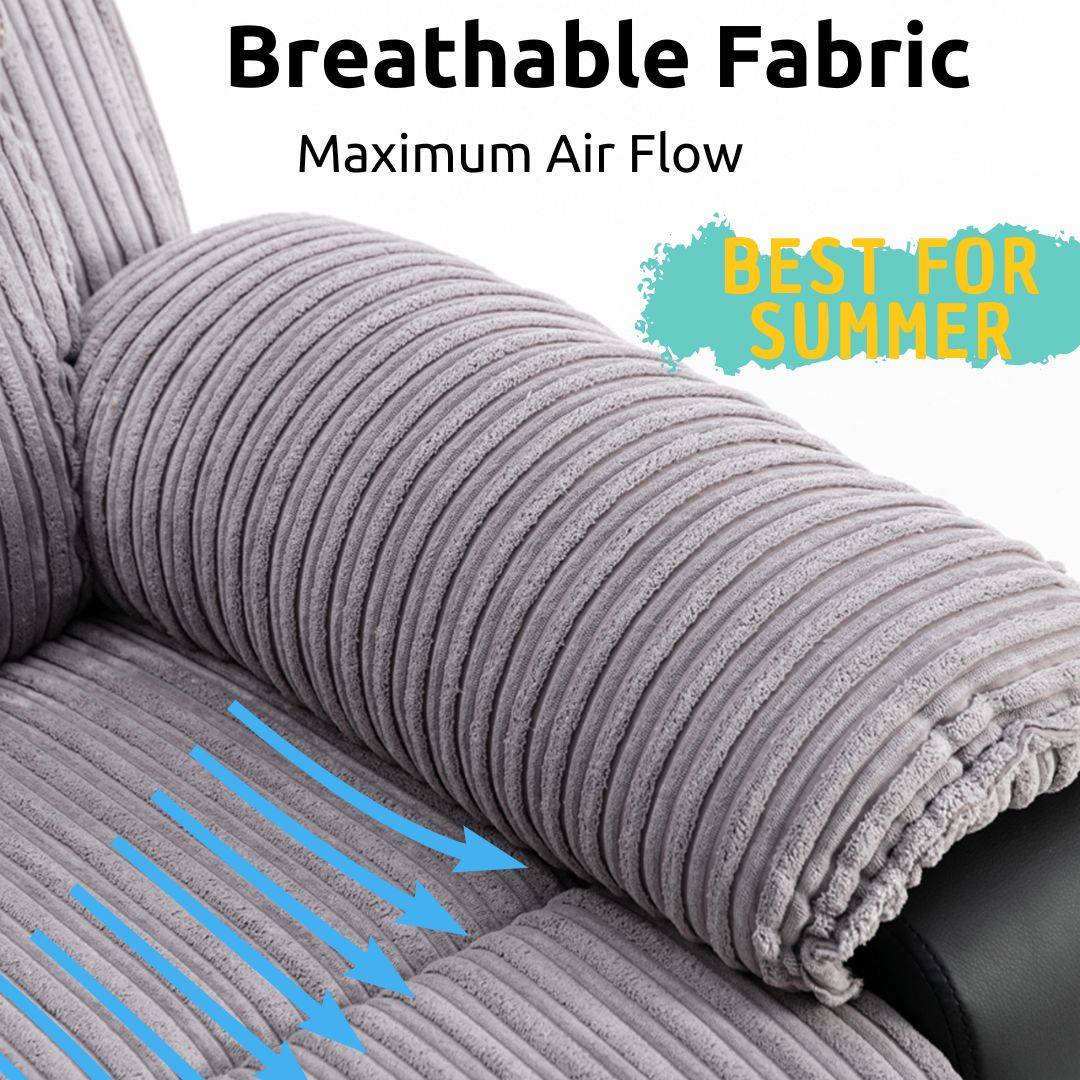 For Long Time Sitting/Sleeping
breathable fabric that designed for you to sleep in or sit on it for long time. It is soft, breathable and looks luxurious.

⭐⭐⭐⭐⭐
Top Rated Recliner Chair 2022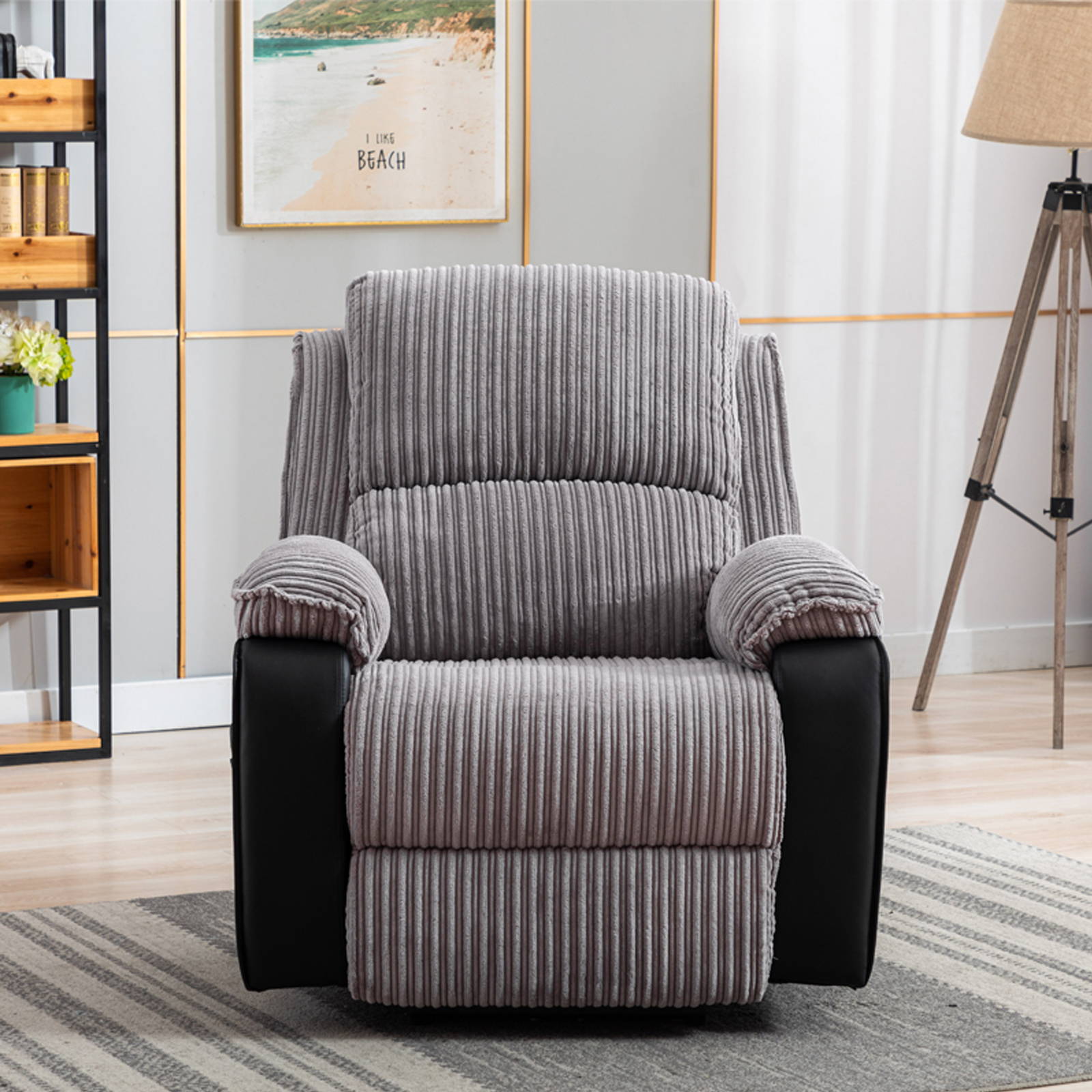 Its padded cushion is firm yet soft for ultimate coziness. The high back commands attention and provides support for your spine. There are also convenient armrests for your pleasure and luxury
⭐⭐⭐⭐⭐
Top Rated Recliner Chair 2022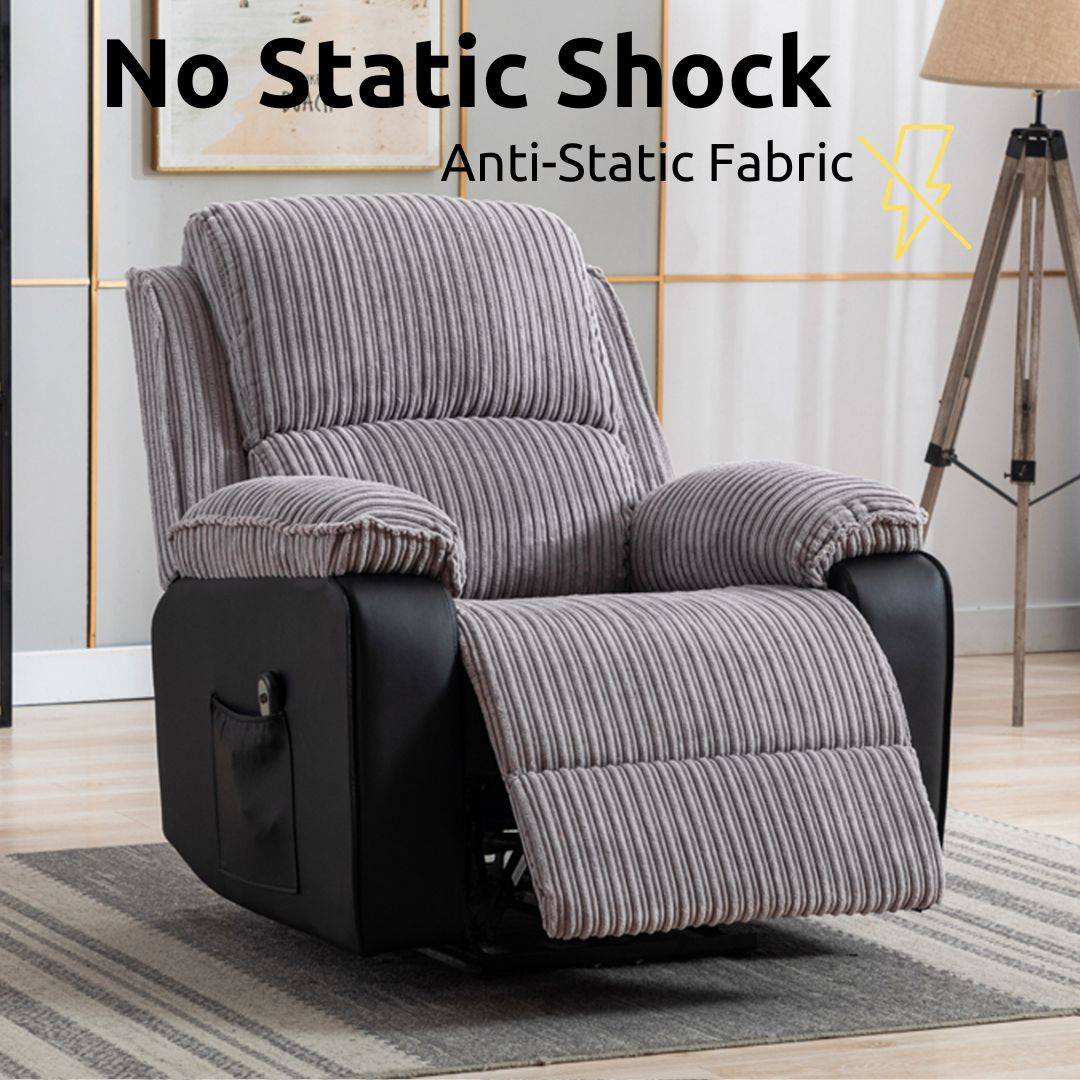 no one like getting shocked by static. With our anti-static fabric. you can sleep and sit well in winter
⭐⭐⭐⭐⭐
Top Rated Recliner Chair 2022
Hear From Our Amazing Customers!
I am a large man, 6' 5" 295 pounds, I fit just fine. I am even able to sleep in it. Yes my legs hang over the foot rest but they do the same on any recliner I use. it is solidly built and I have had zero issues with it after several days of use. For the money this is an excellent recliner. I am happy with it.
I Brought It For My Mother Because She Said She Wanted A Nice Recliner, It Is Soft And Very Comfortable WE LOVE It & Call It The Magic Chair Because When U Sit In It For A While You Fall Asleep

A handsome chair that looks expensive, but comes at a great price. I was nervous to buy a chair without sitting on it, but it's comfortable. I also worried that "some assembly" would be needed. However, it was basically attaching the foot rest. No problem.
Had this chair a few days now and it's awesome. I'm 5'9''. The quality is way better than expected..will see if it holds up well. Seat is a little firm but overall comfortable. Plus your back is straight while sitting
⭐⭐⭐⭐⭐ Top Rated Recliner Chair 2022
If we were offline, Call Us (909) 447-9018 Or Email Us help@edwardcreation.com
Does this recline all the way back?
Almost, the back stays on a slight angle.
Does it come in leather instead of fabric ?
please check our recliner/lift chair collection
What has to be assembled?
easy assembly. any question, please chat with our support
Yes, 1 year factory warranty
I have hardwood floors. Will the chair scratch my floors
better put a chair mat under it
Does this chair have heat and massage in it?
What is a good cover for this chair?
message us for the free sofa cover
When you fully recline in this chair, are your feet higher than your heart?
No, but it is a comfortable chair to sleep in
It is so comfortable that i fall asleep in it
"I brought it for my Mother because she said she wanted a nice Recliner, it is soft and very comfortable WE LOVE it & call it the Magic Chair because when U sit in it for a while you fall asleep"
Love Love Love this chair !
Very nice!.... absolutely love the color and its extremely soft!....its the perfect size to fit in my bedroom as an off to the side chair....great chair...specially for the price....
Value for the Price
If I could give this recliner more than five stars I would. The value for the price is great. The photo and description is accurate. It's very comfortable and the material is soft. I purchased two of these in my master bedroom. They fit perfectly due to their small, modern, sleek style. My husband and I love these chairs to watch T.V. in. The chairs arrived in 2 days from the time of purchase which was a fantastic surprise. Super fast shipping and arrived in perfect condition. I'm super pleased with my purchase and would definitely purchase these chairs from this seller again.
Five stars
Easy to put together, fast delivery, goes great with what intend on using it for. Five stars
Great Quality for the Price!
This chair was the perfect, The chair is adorable and it's very comfortable - not to mention, it was extremely easy to assemble. Would highly recommend!