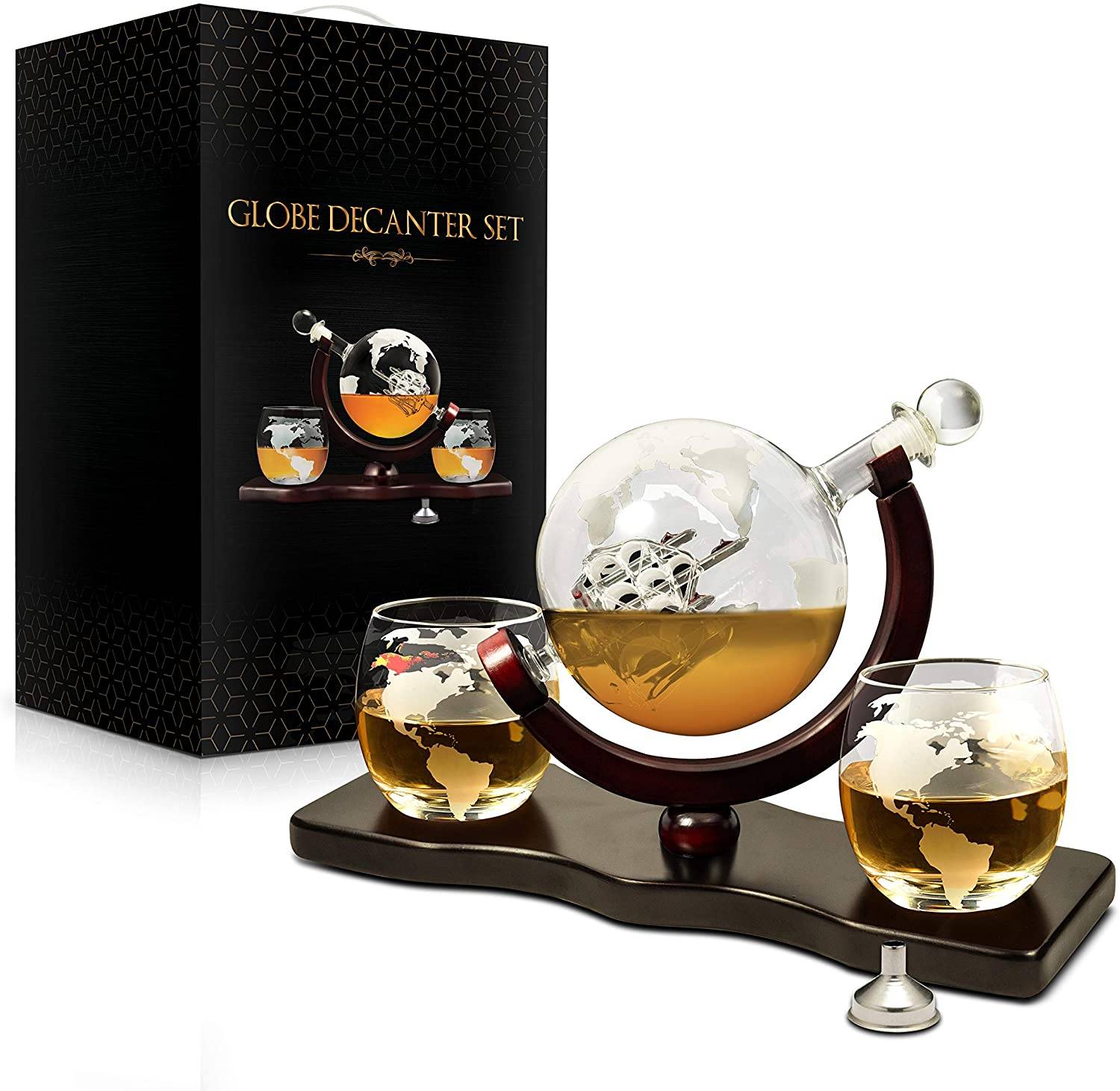 FREE Wine Globe Decanter Set
Limited Offer with Purchase of Bar Cabinet

$100 Value
World etched 28 Oz 850 ml globe whiskey decanter with a vintage sail ship, wood tray, two world etched drinking glasses, metal pour funnel and a glass stopper. Phew!
Hear From Our Amazing Customers!
It is sturdy, functional and decorative; it was also extremely EASY to put together. I love the corner design! It looks professional and takes up a lot less space!
Good construction, solid feeling pieces, arrived completely intact and came earlier than expected. Fit in place as hoped. Love the look, the color and size.
Absolutely love this bar. Perfect for a man cave. Fits great in the corner of my space and looks great. I would strongly recommend!
It is a Beautiful piece that of furniture. If you can afford it get it. English Tudor Color
⭐⭐⭐⭐⭐ Top Rated Bar Cabinet 2021
Can't Find Question? Call Us (909) 447-9018 Or Email Us help@edwardcreation.com
It's a beautiful piece. Very heavy. Solid wood. Holds many bottles. Have received many compliments.
Do alcohol spills on the surface cause damage or do I need a mat?
There's always potential for bubbling and delamination if liquid sits on it for any length of time. Under normal use, I'd say this wouldn't happen but a mat is a pretty easy solution to prevent damage.
what kind of wine bottles are stored in drawers ?
It is a very beautiful piece. It holds regular wine bottles
Does this have a 90 degree angle for the cornee so it fits snug
Yes it does exactly 90 degree and very good product
Is the top surface of the bar veneer or wood?
It is all real solid wood. heavy and sturdy.
It is easy to assemble, fits together well, and the directions are clear.
What is the height of the bottom shelf from the bottom to the shelf? Trying to find out what is the max height bottle that will fit
Not sure but I can tell you that I have the 1.75L Grey Goose bottle sitting on the shelf as well as Johnny Black 1.75L, so it fits pretty much any large bottles.
The quality is amazing, the amount of space for beverages is a pleasant surprise
"I absolutely love this bar!!! Fits perfectly in the space I bought it for the quality is excellent I didn't realize it was as heavy as it was."