Enjoy worry-free ownership with our FREE 2-year warranty through CPS. We cover manufacturers defects, accidental damage (stains, rips, tears, cracks, and structural damage), and even handle shipping to and from authorized repair facilities.
For more information, click
here
(2 years enhanced warranty, coverage starts on the date of purchase and goes into effect on day 31. Factory warranty starts on the day of purchase)
⭐⭐⭐⭐⭐
Top Rated Mobility Scooter 2023

a 4-Wheeled revolution in Mobility
Make Life Easier and live Independently with Metro Mobility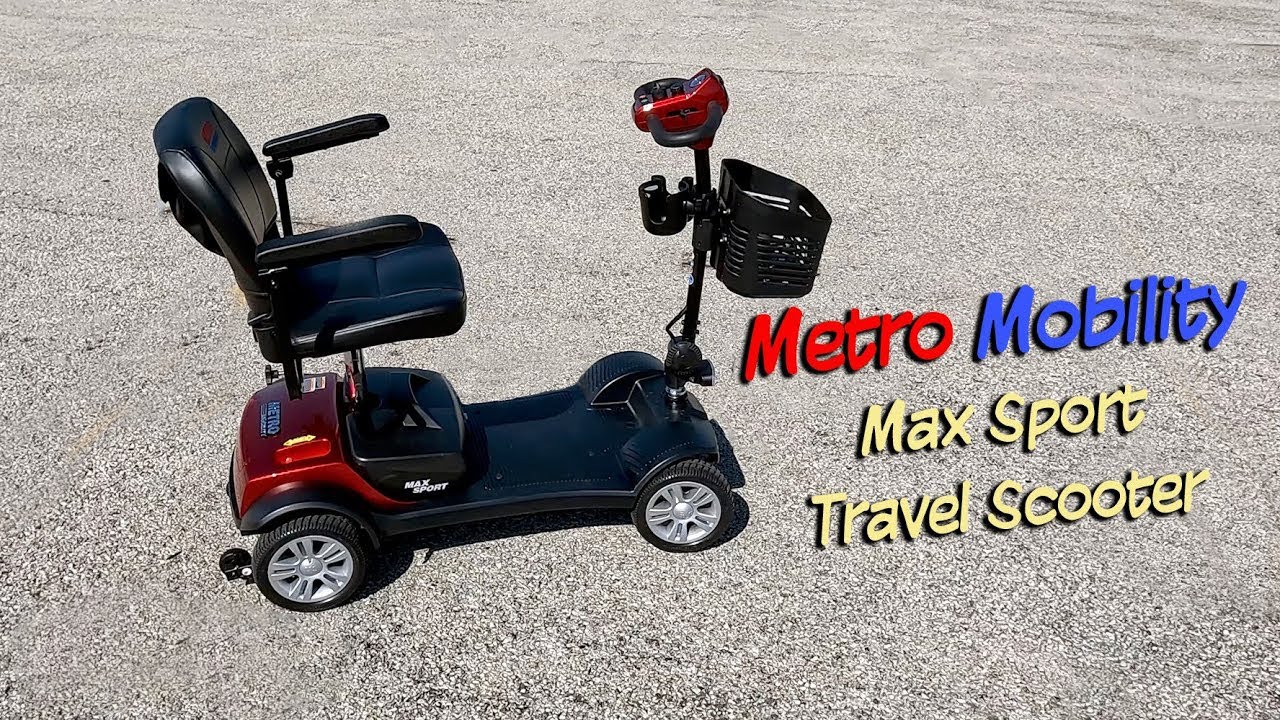 For those looking for a safe and reliable way to get around town, then look no further than the Metro Mobility scooter. This mobility scooter offers an impressive 10 miles of driving range on a single charge, so you'll never have to worry about running out of power during your travels. Not only is this scooter designed with superior durability in mind, but it also provides users with the utmost comfort and maneuverability. With its four-wheel design, riders can easily turn corners or move around obstacles with ease.
The Metro Mobility scooter is equipped with a 300 watt motor that will provide smooth acceleration and plenty of power to climb hills without any issues. It also features rear suspension which helps absorb bumps and uneven terrain while providing a comfortable ride experience throughout the journey.
⭐⭐⭐⭐⭐
Top Rated Mobility Scooter 2023


Metro mobility scooter comes with thick seat is perfect for those who need reliable and comfortable transportation. Its durable construction ensures it will last for years of use. The thick seat provides extra comfort and support, making long trips much more enjoyable.

Its adjustable height and backrest allow for customized support and optimal riding experience. The ergonomic armrests provide additional support while the padded handles reduce vibrations to ensure a smooth ride.
⭐⭐⭐⭐⭐
Top Rated Mobility Scooter 2023


The new anti-tip wheel for a mobility scooter is designed to give individuals added stability. With this innovative scooter design, users no longer have to worry about tipping over on uneven surfaces or inclines.
It also features rear suspension which helps absorb bumps and uneven terrain while providing a comfortable ride experience throughout the journey.
⭐⭐⭐⭐⭐
Top Rated Mobility Scooter 2023

Intuitive controls make operating your mobility scooter a breeze. Its straightforward layout allows users of all ages and skill levels to efficiently use their device without needing detailed instructions or tutorials The ergonomic design allows for comfortable usage during extended periods of time, making it an ideal choice for anyone looking for a reliable control system.
⭐⭐⭐⭐⭐
Top Rated Mobility Scooter 2023



Simple maintenance and easy to install
This product is designed to be lightweight and portable so you can take it with you wherever you go. Whether you're travelling or just want to move it around your home, its light weight makes it easy to carry and store away when not in use. Keeping this Mobility Scooter clean and well maintained is quick and simple thanks to its quick and efficient removable parts for easy cleaning. This 2-in-1 cellphone cup holder has a slim design that takes up minimal space in your scooter. It can be easily tucked away when not in use, leaving no trace of its presence behind.
⭐⭐⭐⭐⭐
Top Rated Mobility Scooter 2023

Comfortable Larger Legroom
Thanks to its robust design, the MAX SPORT model delivers improved performance when compared to other models. The extra legroom allows users to pedal more efficiently while enjoying a smoother ride at higher speeds.
⭐⭐⭐⭐⭐
Top Rated Mobility Scooter 2023


Can't Find Question? Call Us (949) 891-0646 Or Email Us help@edwardcreation.com

Is it covered by medicare?
Maximum bearing Capacity?
Does it have a automatic break ?
Yes, the automatic break system offers superior safety.
What type of material are the tires made of? Do they have air at all?
Solid rubber. No air in them.
How long do i charge the battery for?
The light on the charger turns green when it's fully charged
No, but it easy to install and disassemble in to 4 parts. No tools required.
What is the weight of the scooter - and in particular the base?
The overall weight is 106 lbs.
What type of battery does the scooter use
It's LEAD ACID type battery
Hear From Our Amazing Customers!
I recently purchased this scooter and I am extremely happy with it. It has a great top speed. The speed variability is really useful and I love that I can adjust the speed depending on my needs. It has a great battery life and handles well. Its design is eye-catching; I've received lots of compliments on the blue color.
I use mine for picnics, cruise & family gatherings. Charge holds good & handles perfectly. There is no other store that can compete their price
I have cancer and easily wear out. I'm so glad I bought this scooter. It's been perfect for my needs so far. I've taken it on day trips to the mall and it's lasted four hours with barely any change in the battery charge, which is great! Going to the grocery store doesn't tire me out anymore and I can get everything I need quickly and easily. It's also lightweight, so it's easy to take with me wherever I go. This scooter has been a great purchase!
I'm so glad that I did purchased this! It fits perfectly in the trunk of my car without taking up too much space. It's easy to assemble, so I was able to get it set up quickly. The quality of the product is really great, and it seems like it will last for a long time. Cs Kate also help me alot thank you.
⭐⭐⭐⭐⭐ Top Rated Mobility Scooter 2023

Eliminate the hassle of air pressure checks with flat free tires.

I Recently Purchased This Scooter And I Am Extremely Happy With It. It Has A Great Top Speed. The Speed Variability Is Really Useful And I Love That I Can Adjust The Speed Depending On My Needs. It Has A Great Battery Life And Handles Well. Its Design Is Eye-Catching; I've Received Lots Of Compliments On The Blue Color.
Great wheels!
We purchased this for my father thats 86 years old. He lives close to a grocery store and this enables him to get around in the store without depending on the store to have a scooter. He absolutely loves it and it was very easy for him to assemble. The price was right also, as his insurance made us go through hoops and he didnt even qualify.
Happy so far
Came shipped really well, was easy to assemble. It can maneuver really tight spaces. Pretty happy with it so far.
Fold up easily
We are in our 70"s. And can handle easily
Excellent quality scooter
My Father loves it....easy to maneuver, reliable, and the stability is excellent. Most importantly, the post-sale service we received from seller was exceptional.
Easy to Use
Great scooter. Easily fits in in my Subaru Forester. Used it at The Bronx Zoo. Was able to go inside all buildings besides around the park. Used up less than 20% of the battery. Very happy with this scooter.Couldn't have walked it. Great buy too.