This Kids Book Shelf is ideal for any home, classroom or playroom. With the capacity to hold books, toys, etc, this shelf offers a versatile storage solution that kids of all ages can appreciate. The walnut finish adds a classic touch to any room.
⭐⭐⭐⭐⭐
Top Rated Full Bunk Beds 2023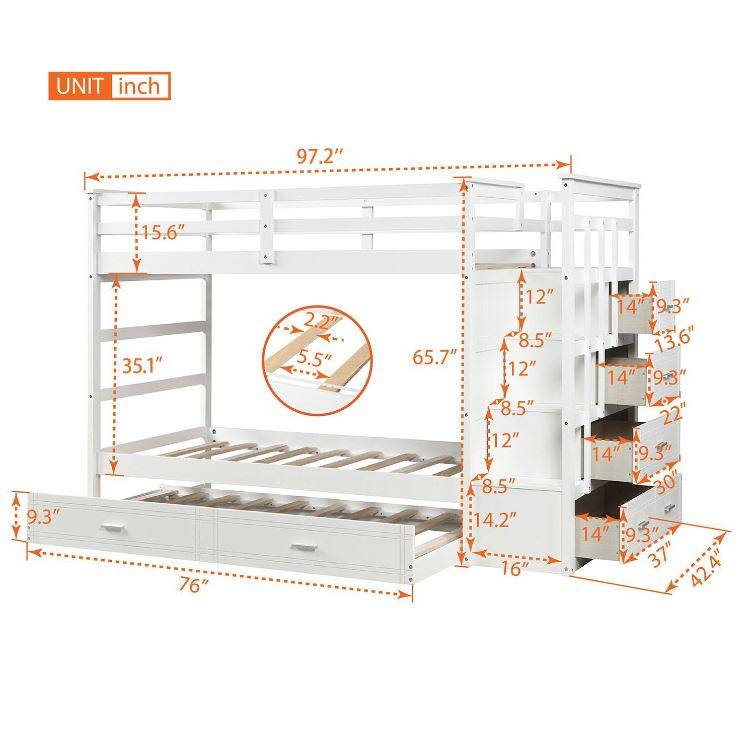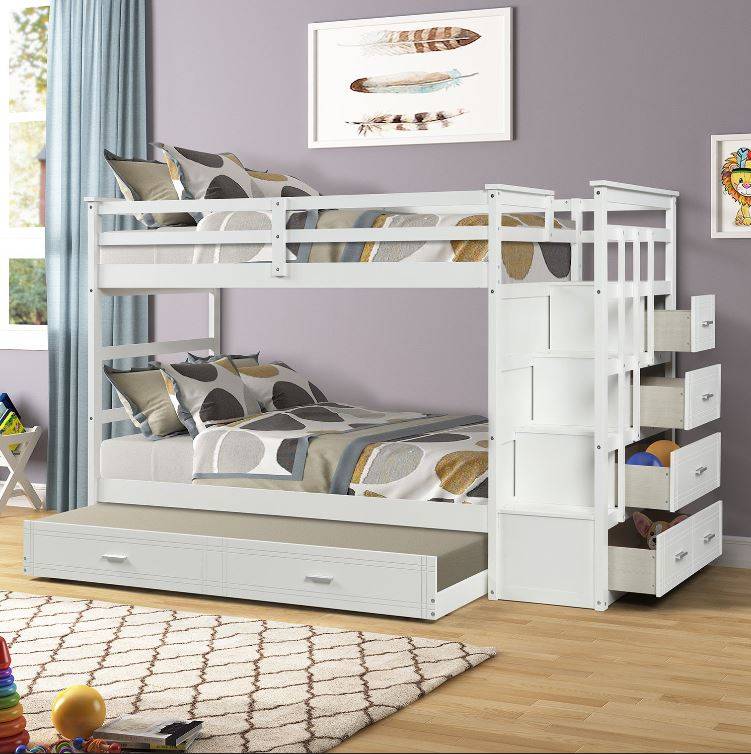 Hear From Our Amazing Customers!
Purchased a bed for my daughter and she absolutely loves it! It's been a great purchase so far and I'm very satisfied.The bed is comfortable and looks great in her bedroom. I haven't had any issues with it yet, but if something changes I'll be sure to update my review. All in all, I'm very pleased with this purchase.
I bought this bed for my 7 year old grandchild and it was a hit! It was easy for my son to assemble. I I highly recommend this bed if you're looking for something fun and practical. It has been a great addition to the family and we all love it!
I recently purchased this toddler bed for my child, and it has been a perfect fit! It's not too tall and comes with plenty of room to play. The size is just right for a toddler. The setup was quick and easy as well. I'm very pleased with this purchase and would recommend it to anyone looking for a great bed for their little one.
It was a great buy! It is good quality and sturdy, and was easy to assemble. Myself, an 8 year old and a 4 year old put it together in about an hour and a half with the help of my battery powered screwdriver. I was impressed that the bed felt solid and stable once it was built - no wobbly legs or creaking noises.
⭐⭐⭐⭐⭐ Top Rated Full Bunk Beds 2023
If we were offline, Call Us (909) 447-9018 Or Email Us help@edwardcreation.com
The Best Bunk Bed For Your Whole Family
"Award-winning designer with over 5 years of international industry experience in furniture design..."


Meet Our Designer: David Allen

Nice bunk bed
I had someone help me lift the top bunk over the bottom cause I could not do that alone. I am a 58 year old female and it was not difficult. I just put it up so it is too early to tell how sturdy it will be with use but it seems safe.
Worth every penny
My kids love it. It's solid, safe and worth the money!
Kids love it
it is a nice looking bed and good size.
Great look at a better price
We have a smaller bedroom in our older house and this fits perfectly and we now have room for company to stay.
Company was very nice to work with.
This took me a while to put together, but I did it by myself. Now that it's together, it's very nice and sturdy.
Free Area Rug & Tax Free Outside CA