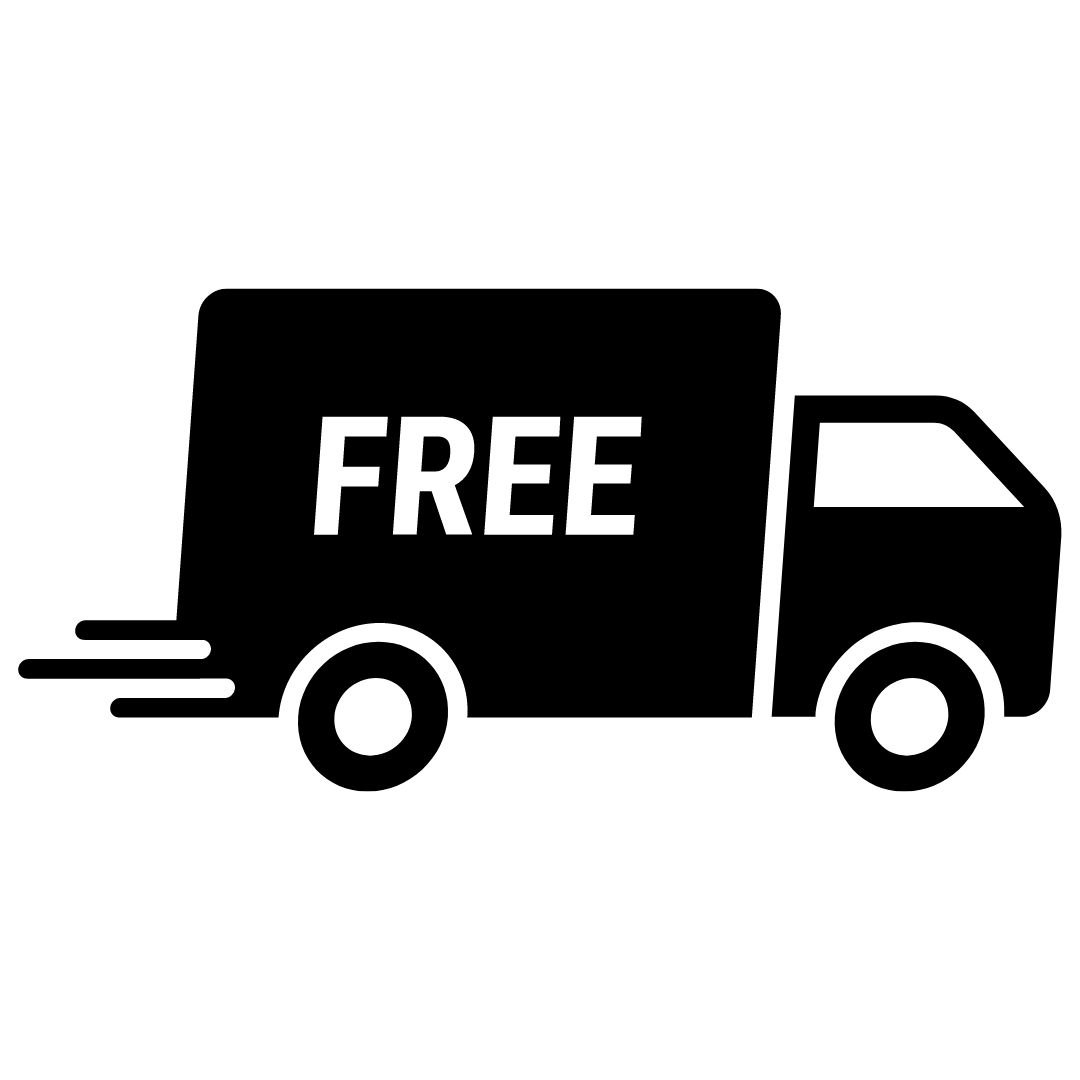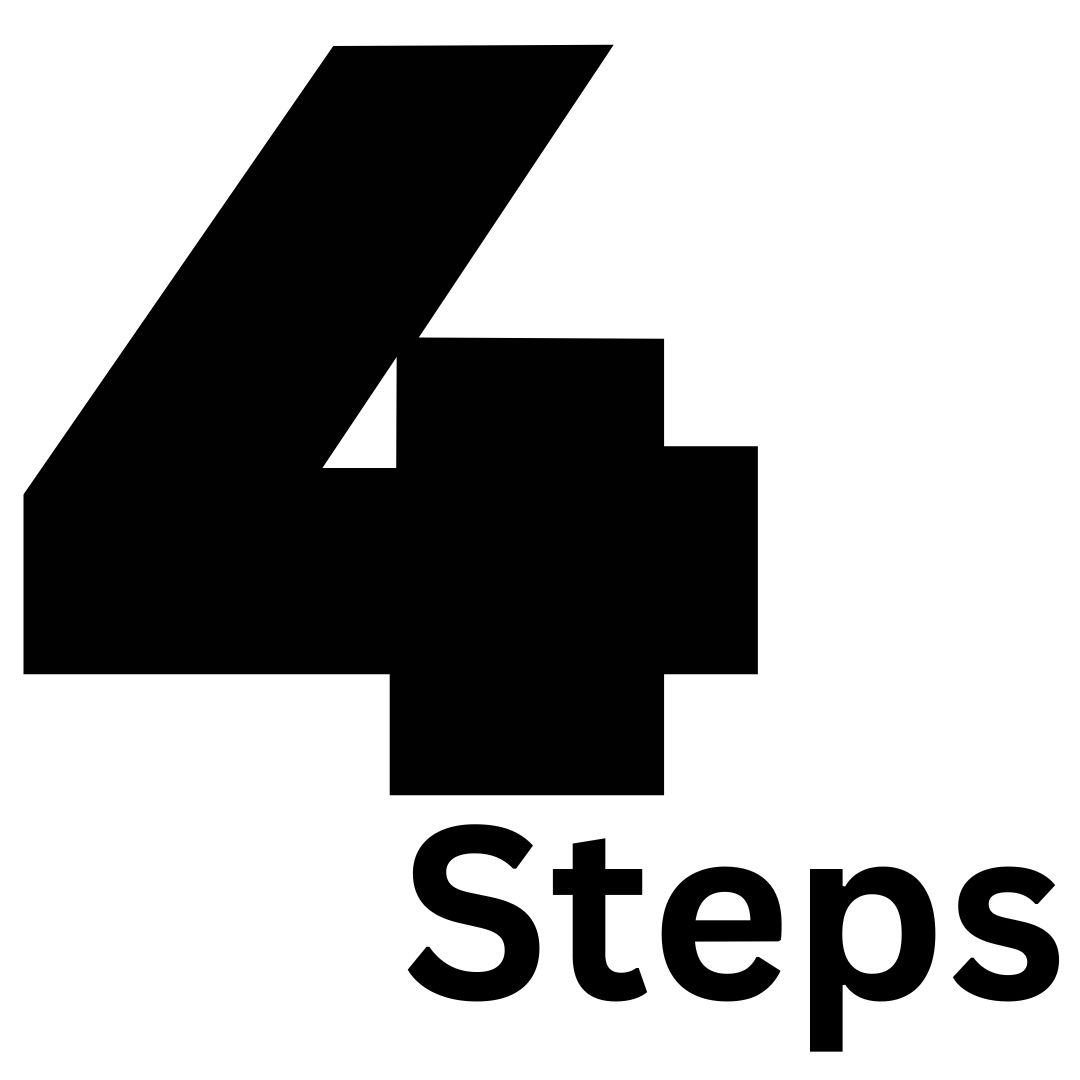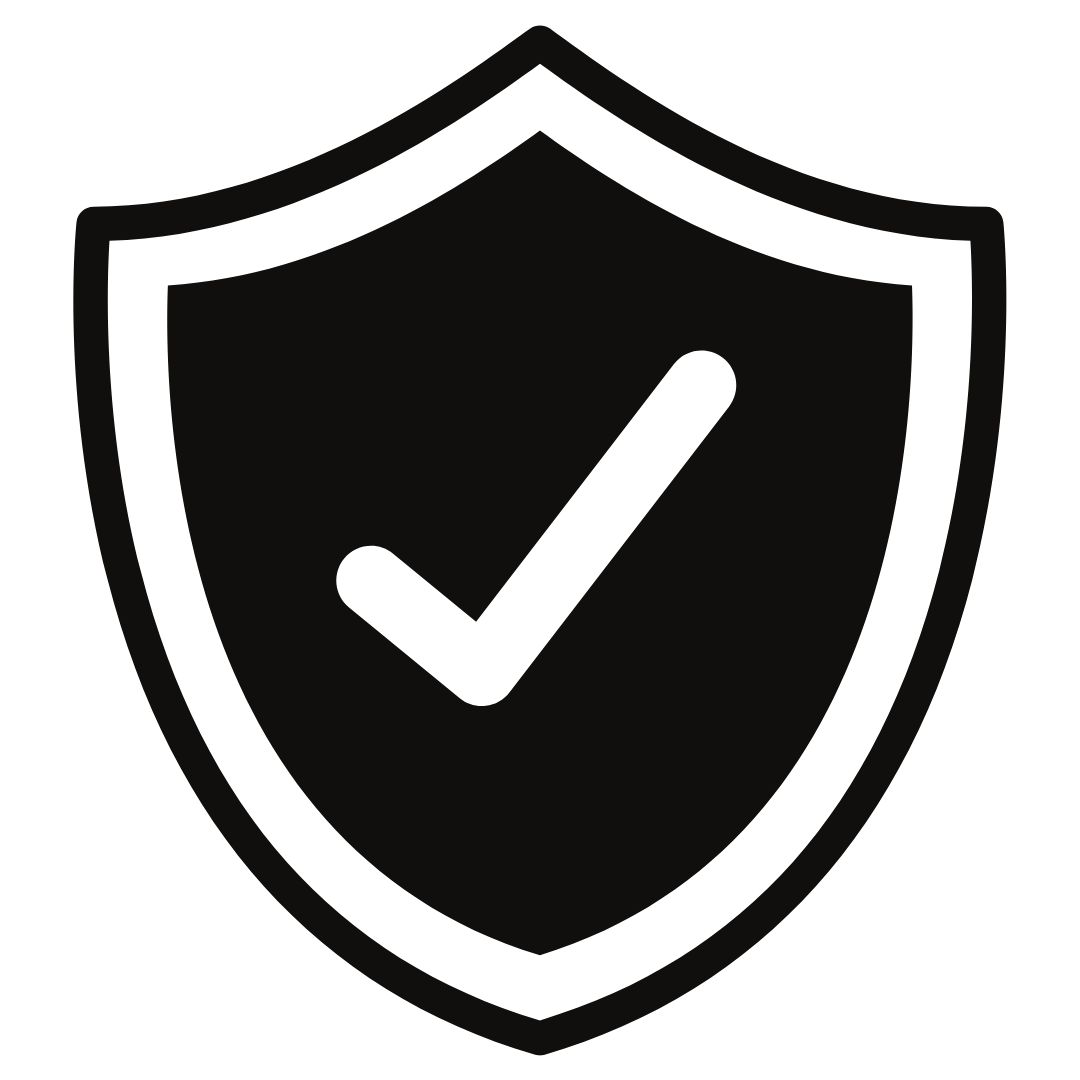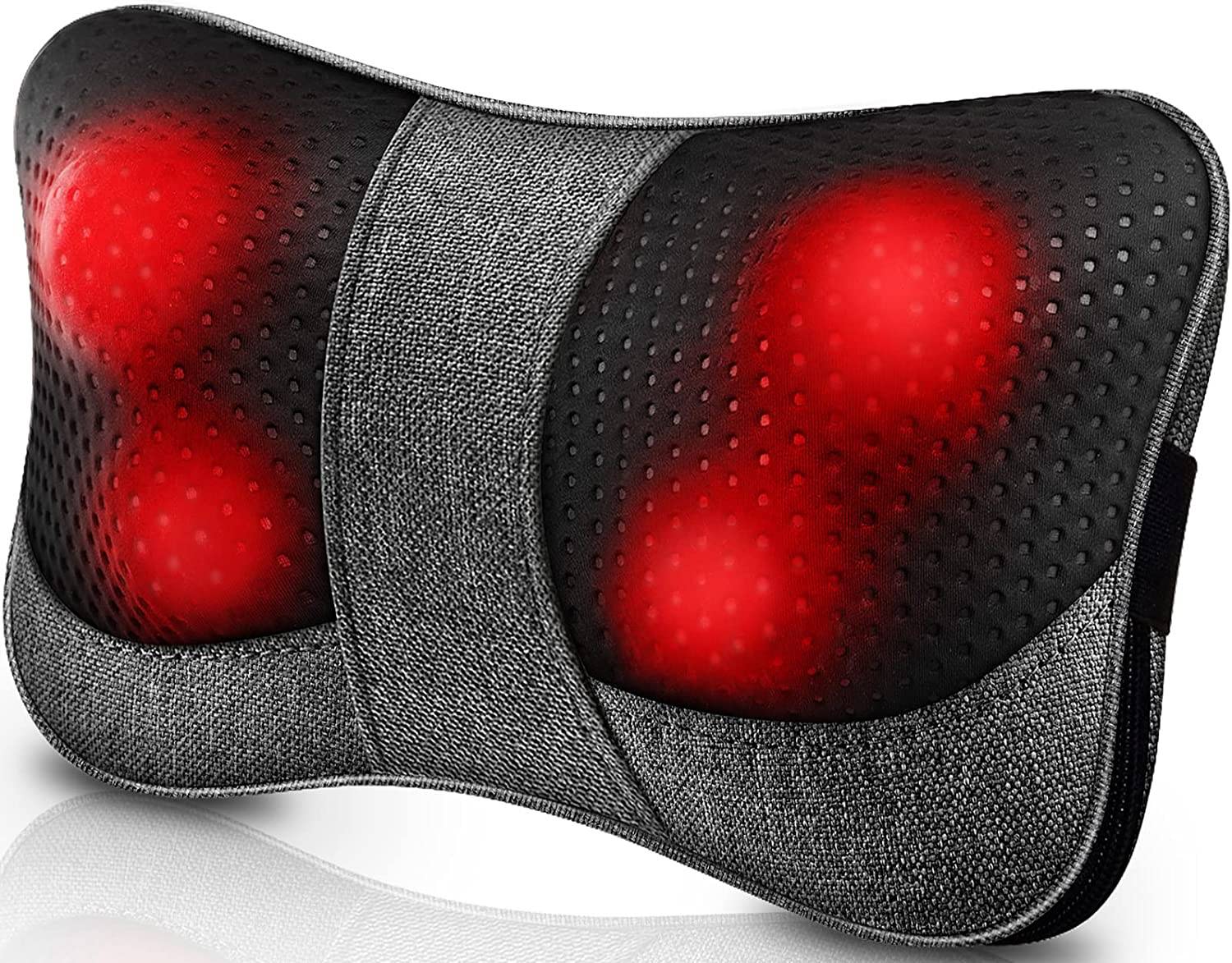 FREE Neck Massager with Heat
A neck massager with heat can do wonders for your sore muscles. The best neck massagers use shiatsu massage techniques to target specific muscle groups. The heat helps to loosen up your muscles and ease pain. Neck massagers with heat are a great way to get relief from tension headaches and neck pain.
(Disclaimer: Color may vary depending on the remaining stock on our inventory.)
⭐⭐⭐⭐⭐
Top Rated Lift Chair 2022
Lift Chair with Heat and Massage
Our lift chair is specifically designed to give you the comfort and support you need.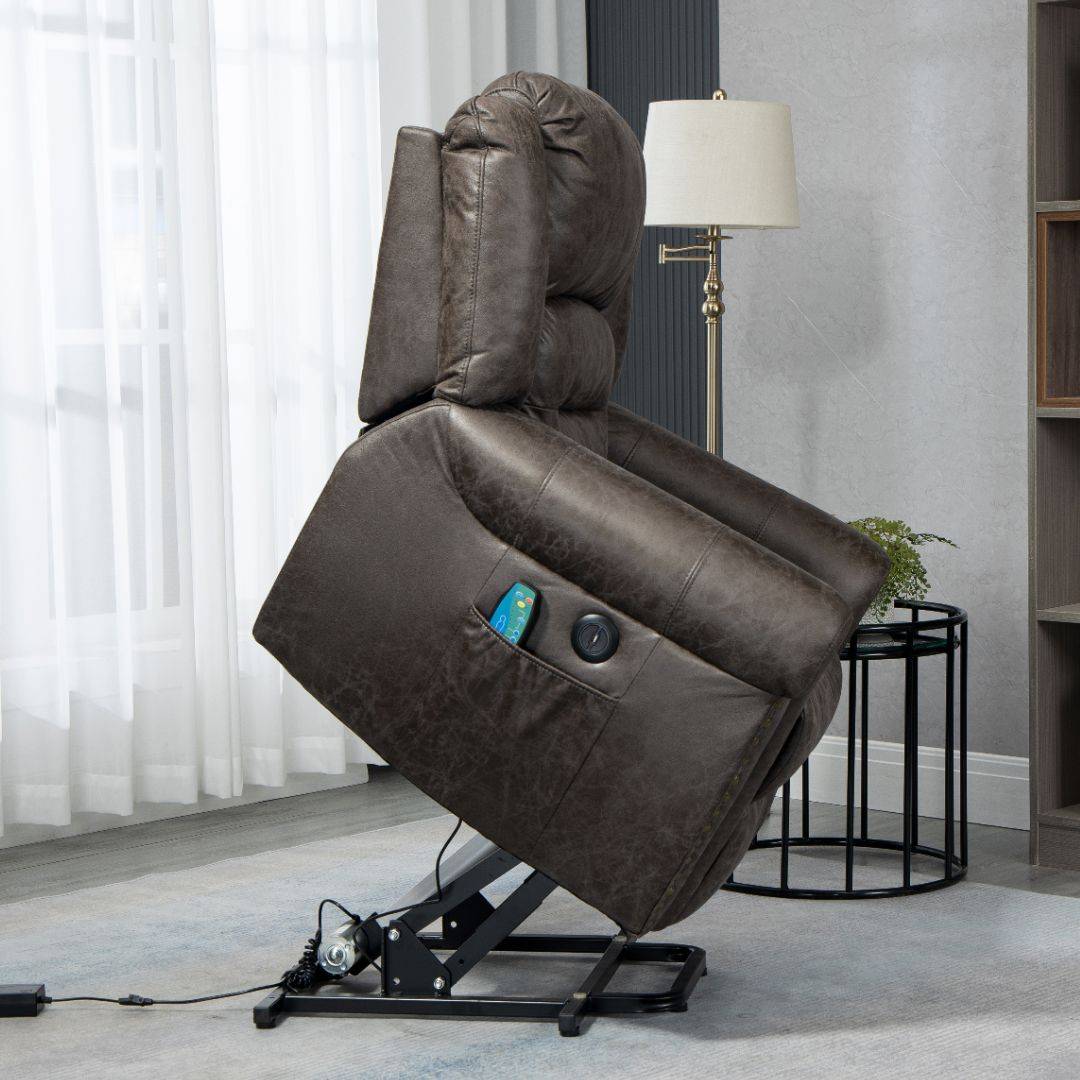 Heavy Duty Motor - up to 330 Lb
Super quiet heavy duty motor with our safety motion technology! This motor can smoothly adjust to any customized position, making it the perfect choice for senior. Plus, our lift chairs come with a variety of safety features that make them the safest choice on the market.
⭐⭐⭐⭐⭐
Top Rated Lift Chair 2022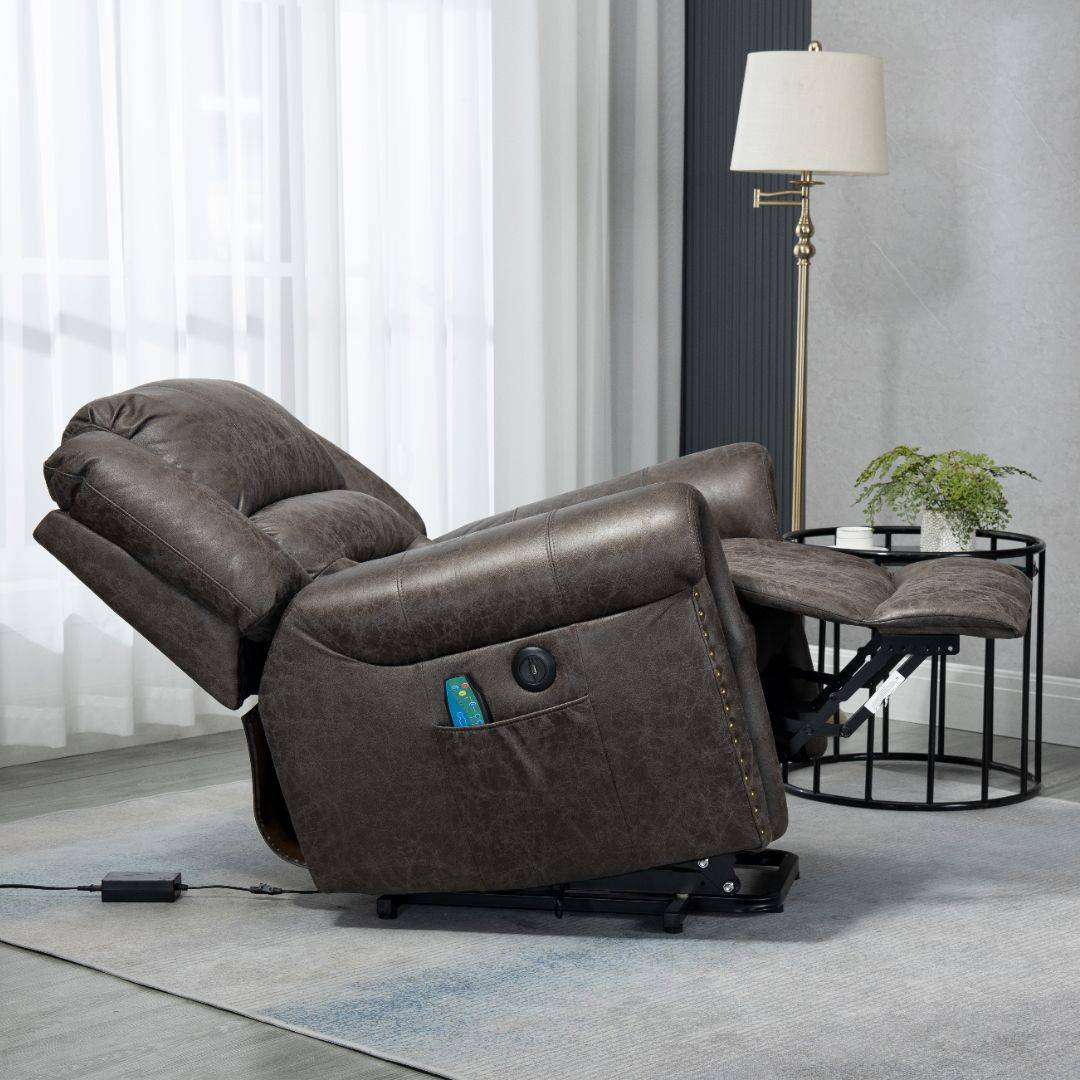 This chair is perfect for seniors! you know how hard it can be to find furniture that's both comfortable and stylish. But don't despair - the 42.5 Inch Wide Lift Chair is here to help! This lift chair is specially designed for those who need a little extra space, and it's perfect for anyone who loves to sleep in comfort. With padded headrest, this chair will provide you with the ultimate in relaxation.

⭐⭐⭐⭐⭐
Top Rated Lift Chair 2022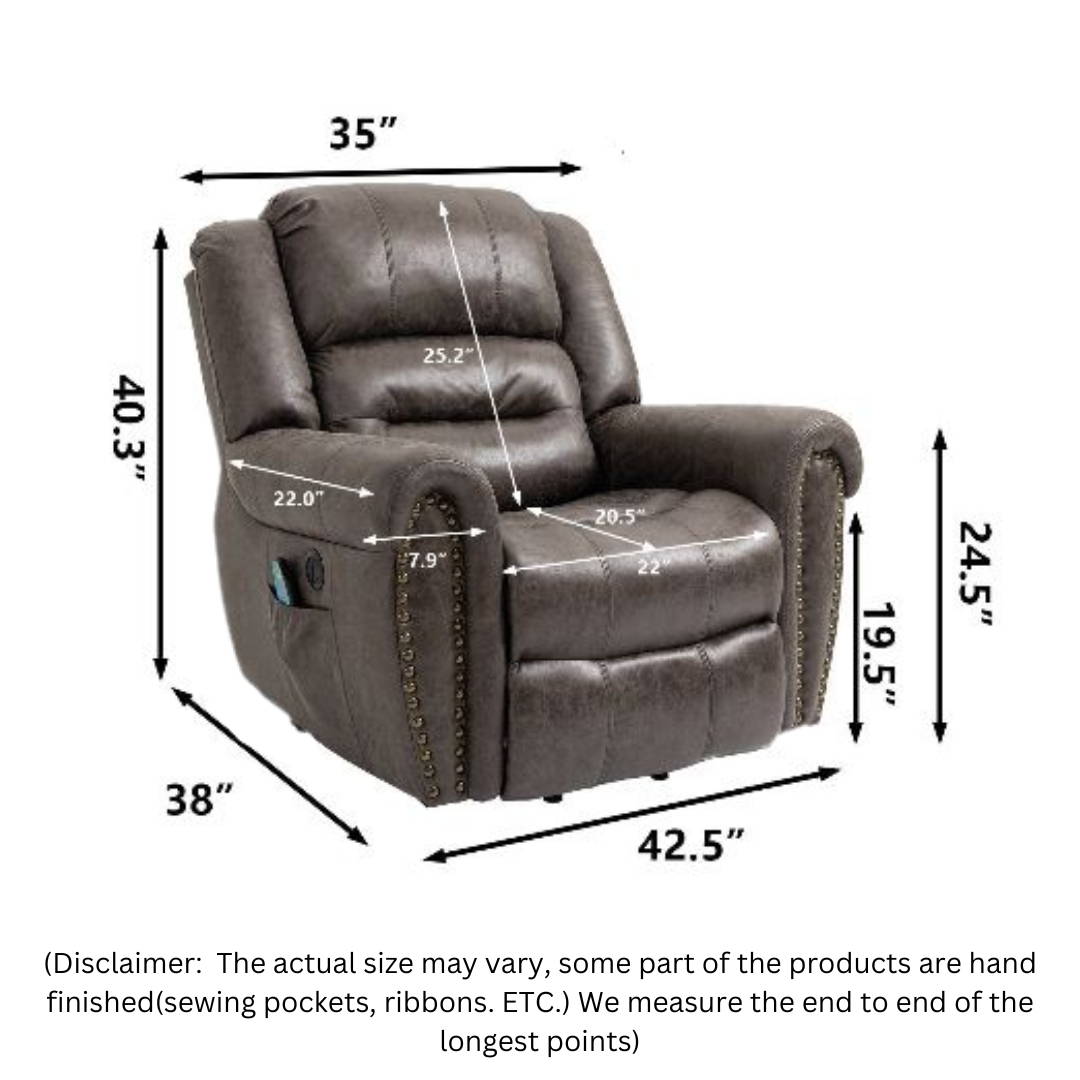 40.3 inch x 38 inch x 42.5 inch
102.51 lb
⭐⭐⭐⭐⭐
Top Rated Lift Chair 2022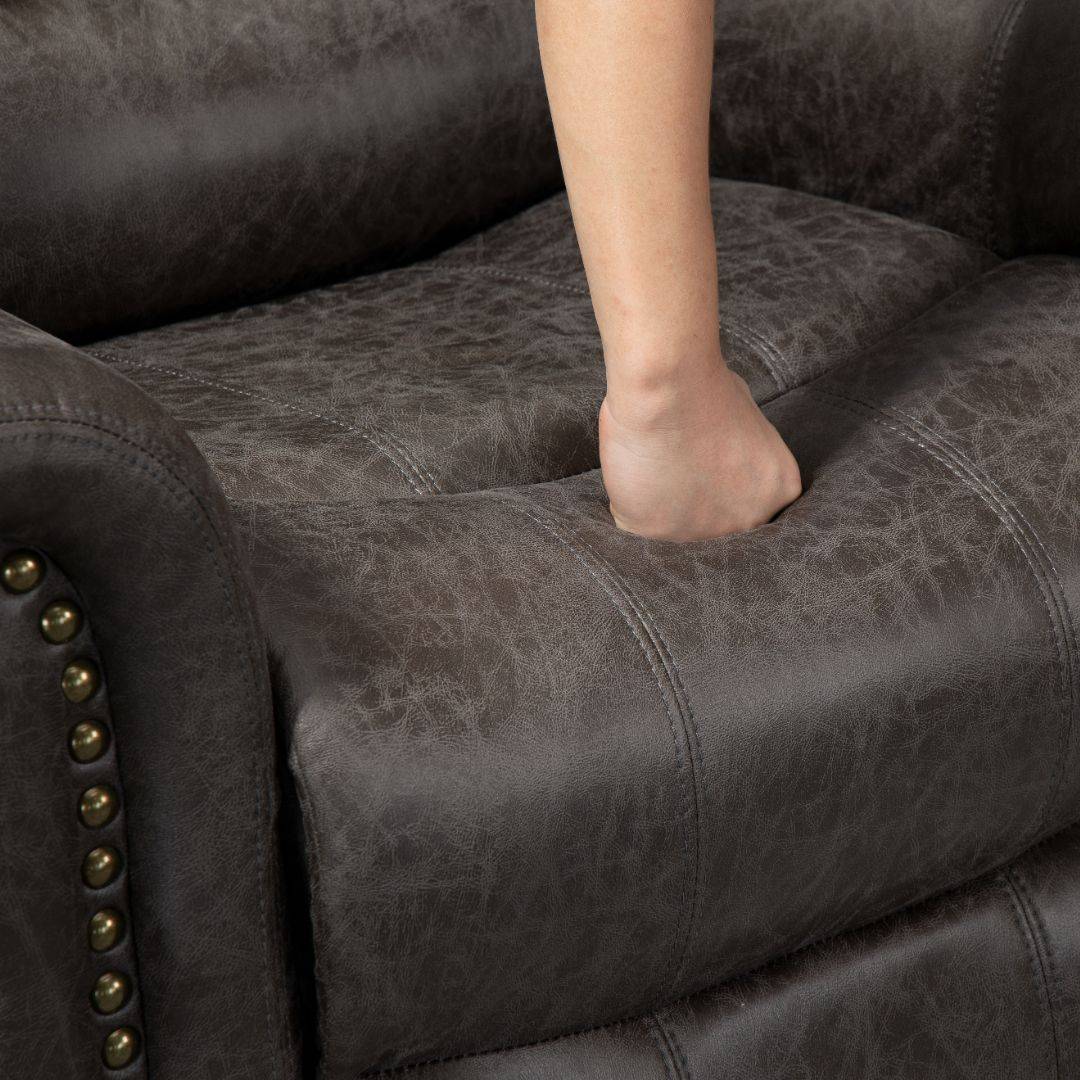 If you're looking for a faux leather that's both comfortable and stylish, this is the one! This material is perfect for your next sleep purchase. It's soft to the touch and has a natural give that makes it extremely comfortable to sit or sleep on. And because it's breathable, it won't make you sweat even on the hottest days. And It's also great for creating a luxurious look in your home. It's also easy to clean with a vacuum, making it a low-maintenance option for busy households.
⭐⭐⭐⭐⭐
Top Rated Lift Chair 2022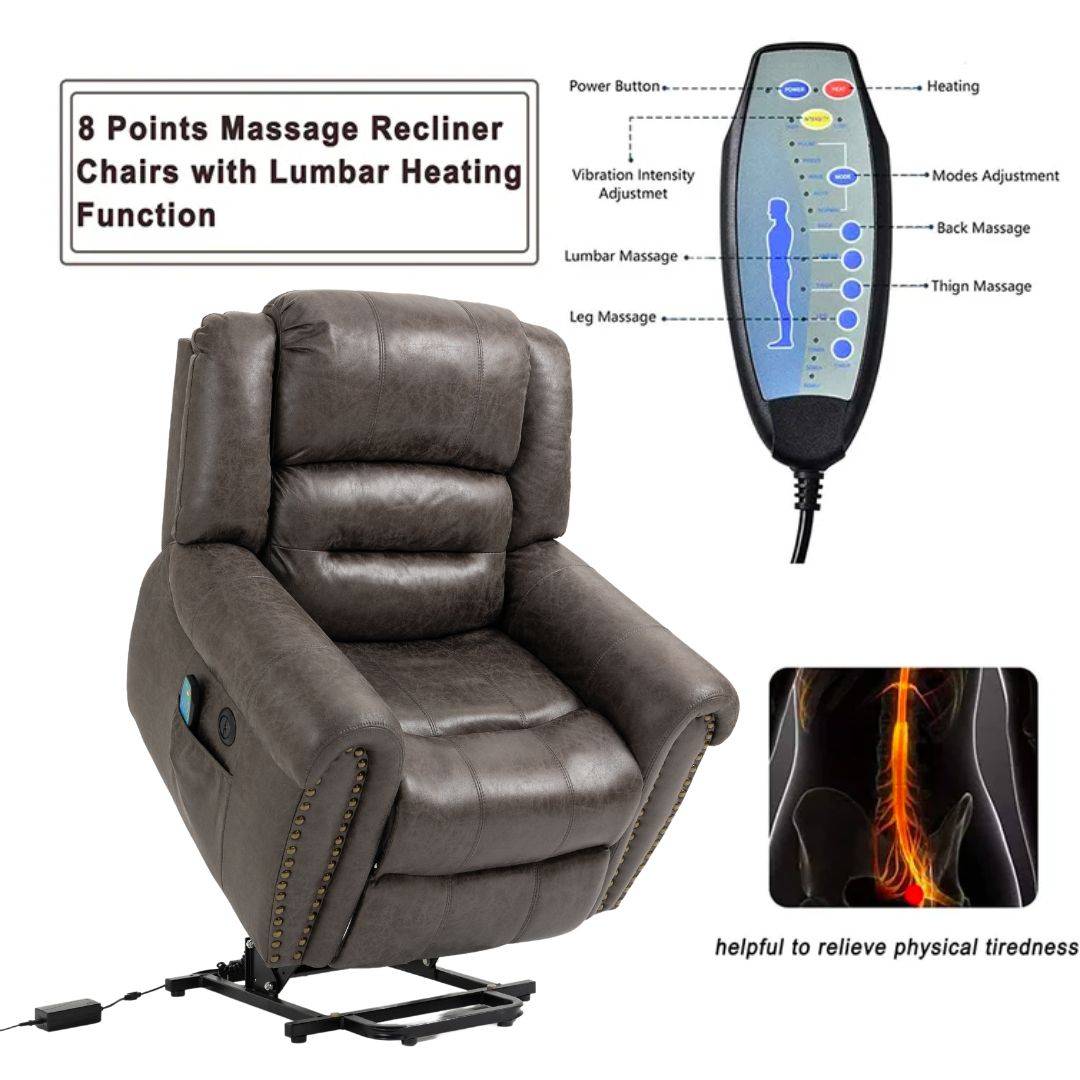 With 8 different massage settings, you can customize your massage experience to match your needs. The heated seat feature is perfect for those cold winter days, and the built-in lumbar support provides added comfort.

⭐⭐⭐⭐⭐
Top Rated Lift Chair 2022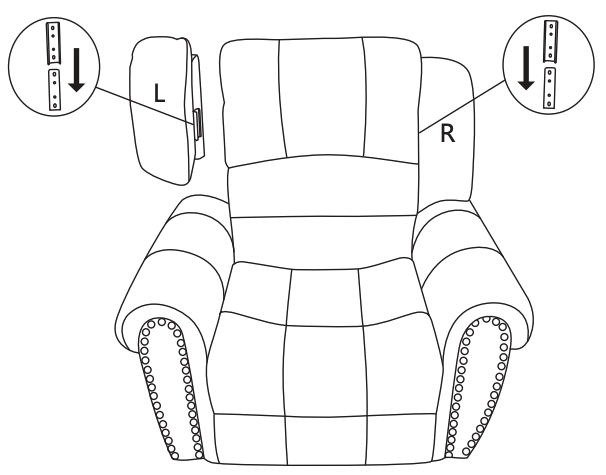 Assembling a lift chair is easy and fast. In just four steps, you can have your chair assembled and ready to use.
⭐⭐⭐⭐⭐
Top Rated Lift Chair 2022
Hear From Our Amazing Customers!
. The service was quick and efficient, and the product itself is of high quality. It was easy to use, and the instructions were clear. I'm really happy with my purchase, and I would definitely recommend this store to others. Overall, all went very well, and I'm very satisfied with my new chair.
I recently purchased a chair and it was much needed. It was surprisingly easy to assemble and felt sturdy when complete. As a senior with a backpain that makes getting out of chairs difficult, I highly recommend this chair. It is comfortable, supportive and the arms make it easy to get in and out of. The cushioning is great and the chair doesn't take up too much space in my home. Overall, it was a great purchase and I'm glad I got it!
I absolutely love my chair! It was super easy to put together and has been such a great help since my knee surgery. The service I received when purchasing the chair was top-notch. All in all, I'm really happy with my purchase and highly recommend this product to anyone looking for a chair with great support.
Chair is just what I am looking for. Will get knee replacement soon so I am looking for easy transition to sitting and getting up. Arrived in good condition, was easy to assemble. Very comfortable to sit/ recline and nap
⭐⭐⭐⭐⭐ Top Rated Lift Chair 2022
Can't Find Question? Call Us (909) 447-9018 Or Email Us help@edwardcreation.com
approx 2 feet, you can use extension cord to plug into wall outlet
Can a back up battery be used to operate chair during a power outage?
Yes, you can use portable power station like Jackery
Yes, 1 year factory warranty
I have hardwood floors. Will the chair scratch my floors
better put a chair mat under it
Does this chair have heat and massage in it?
What is a good cover for this chair?
message us for the free sofa cover
When you fully recline in this chair, are your feet higher than your heart?
Yes..its a great comfortable chair
It is so comfortable that i fall asleep in it and the lift is great for my back and hips
"Chair Is Comfortable, Even To Sleep In, And Large Enough For Person Weighing Close To 300 Pounds. No Problems With Vibration Mode, Heat, Or Standing/Sitting Mechanics. Looks Nice Also."
When I can concentrate on opening the boxes, I will.I've had rough spots lately in my life which led to depression and matters that demanded all of my attention.Please keep me in your prayers. When I finally use the chair,I will send you a complete review.
THANK YOU,THOMASALAN DENVER.
Great
Love my chair, and the service was so great. I had no trouble putting the chair together, have had knee surgery and it is so helpful for this time in my life. My only wish on the chair would be the arms higher for my particular sleeping habit for my arms, so I added small folded blankets to raise the hight. Thank you for being an honest caring company.
Happy Dad
My Dad is almost 96 and for many years the rocking back and forth to propel himself out of an armed chair worked, but as he hit 95 it got more difficult for him. We ordered this Lift Chair which helped him greatly and sparred our lumbar spines. I want to say thank you to Edward Creation for outstanding customer service. I emailed prior to placing the order with some questions, which were answered quickly. After we received the chair a small, but necessary, part was missing, so we contacted them immediately, the apology was sincere and the part was quickly shipped along with some extra happy surprises for the inconvenience. Now about the chair. We were having a hard time finding a lift chair in the $500 dollar range that didn't have cup holders in the arms, which both shortened the length of the arm and the grab, and likely makes for a certain accident if a cup in use isn't removed before lifting. The chair itself is lovely and not unlike in appearance to his current recliner, so it fits our current décor perfectly.
Elec Recliner
I have had the recliner for 2 weeks now. I more than fits my needs!
The only negative is that the wires to power the recliner and the accessories need to be routed a little better.