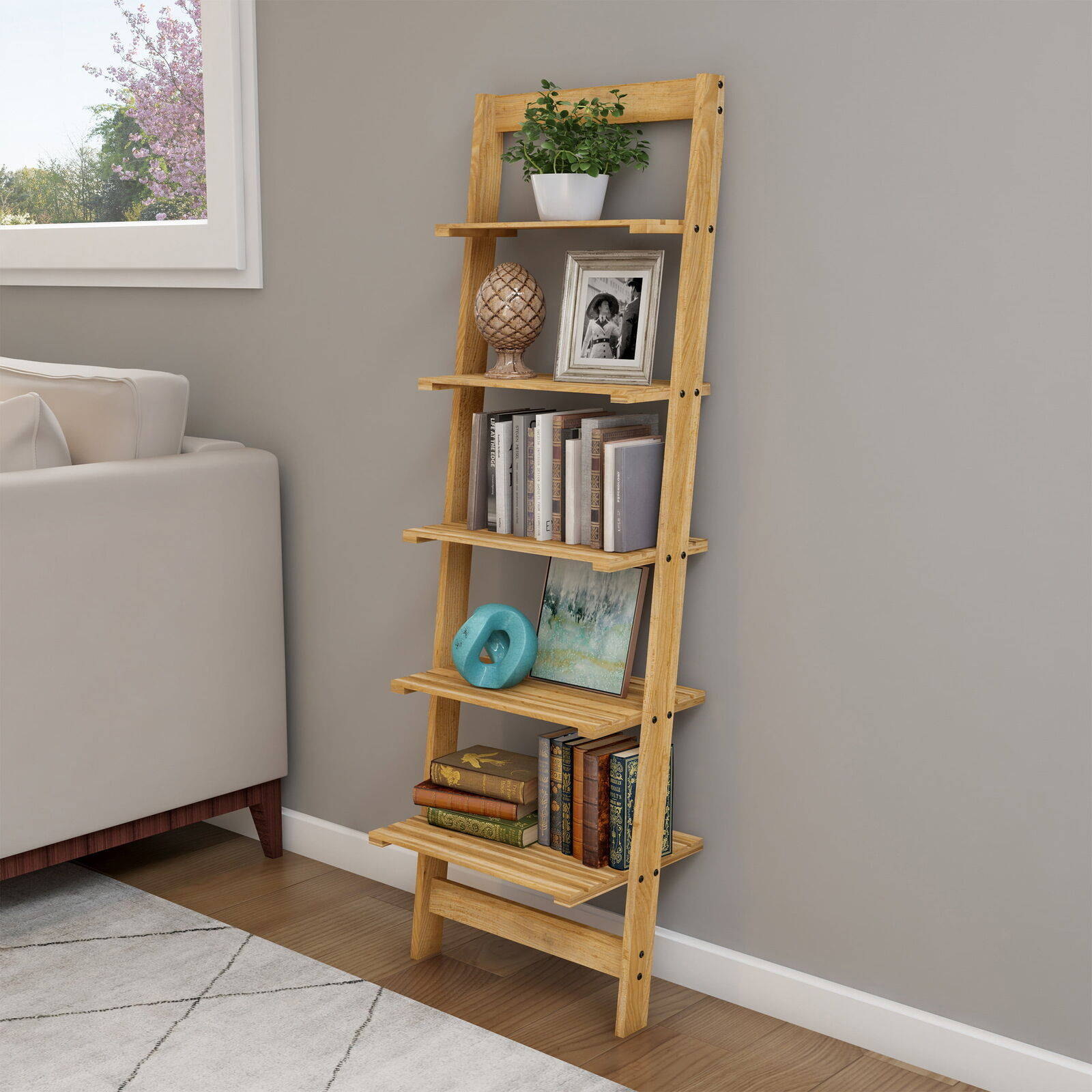 The L5 Leaning Bookshelf is an ideal storage solution for any room. Its five levels allow you to maximize your storage space, perfect for when you don't have much room to spare. With its slim design, this bookshelf fits neatly into tight spaces and looks beautiful in any room.
⭐⭐⭐⭐⭐
Top Rated Bunk Beds 2023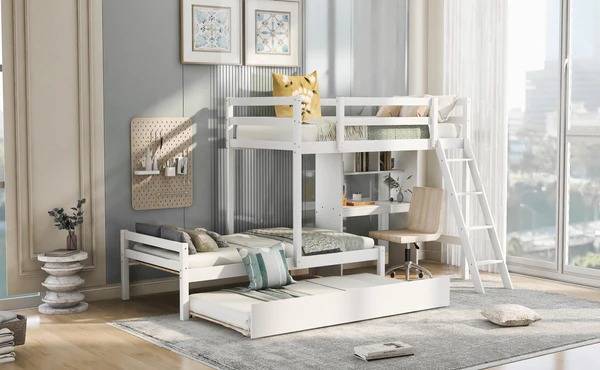 This 3-in-1 bunk bed is ideal for families with multiple family members or those with limited space,the unique style only brings fun, but also effectively saves space.
⭐⭐⭐⭐⭐
Top Rated Bunk Beds 2023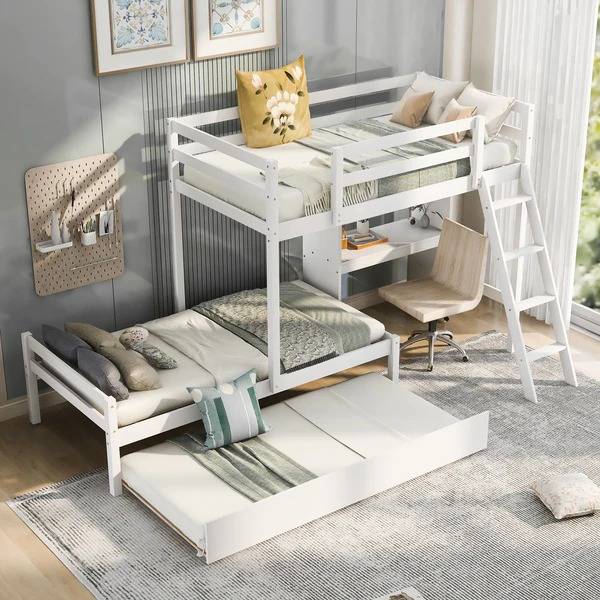 These bunk beds with a built-in desk and trundle are great for you, dorm rooms, or any room that could use an extra bed and an additional work surface.
The twin size bunk bed with trundle is constructed with a sturdy pinewood and MDF frame that features a natural wood grain look for enhanced stability and durability.
⭐⭐⭐⭐⭐
Top Rated Bunk Beds 2023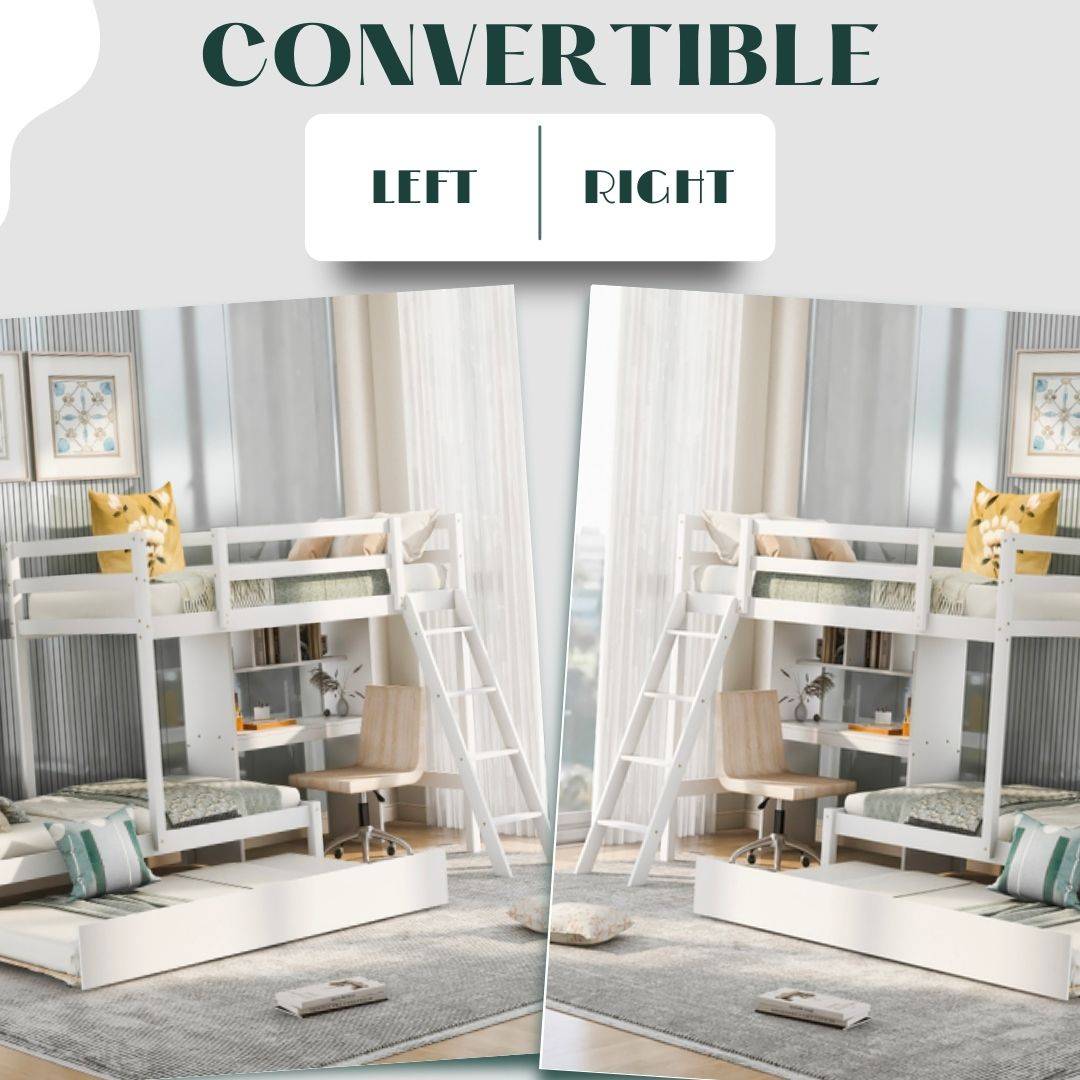 Convertible Down Bed and Ladder
ladder and the direction of the down bed can be placed on either side to fit your space