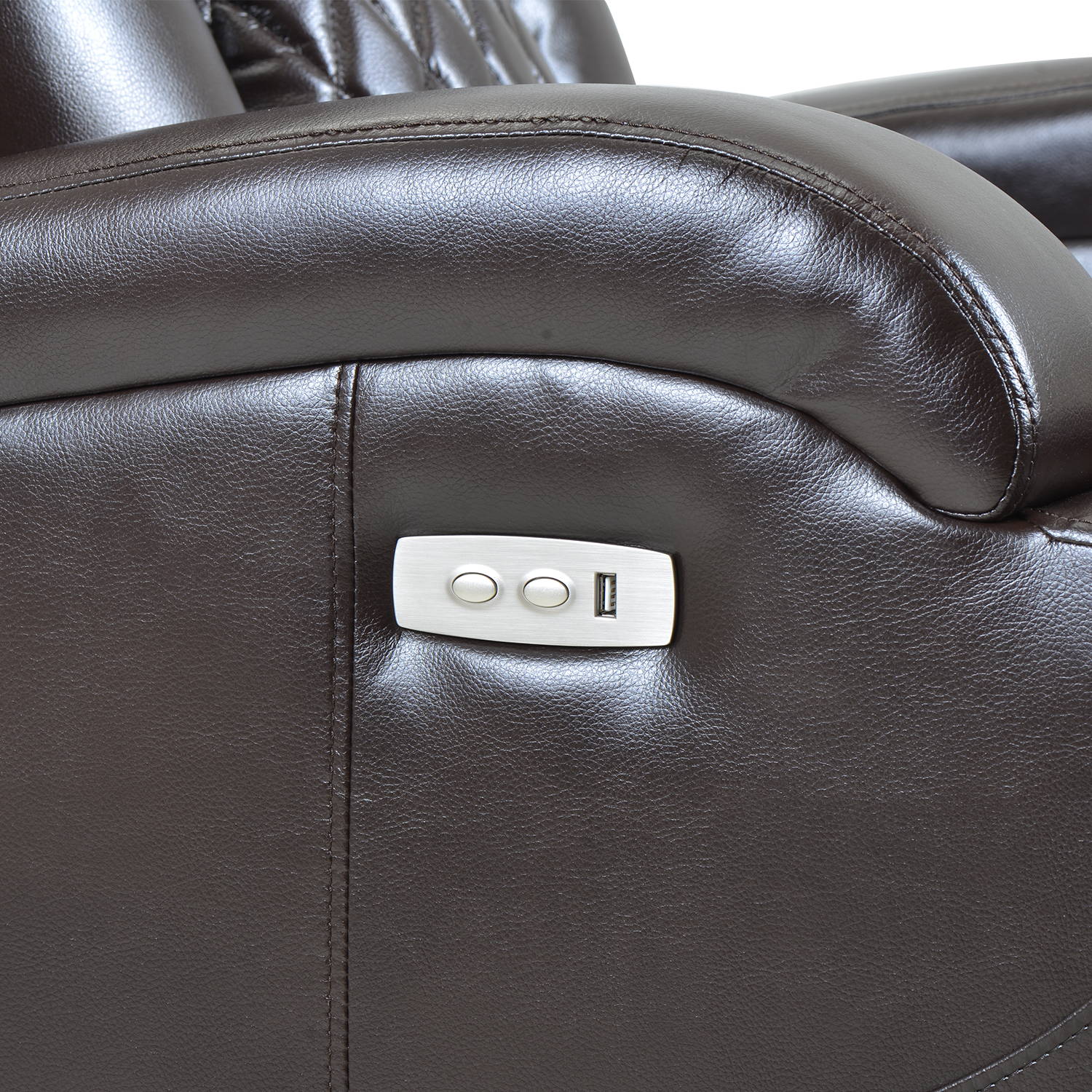 This recliner chair allows you to have a more comfortable sitting feeling. Simple two buttons press activate reclining function with extremely smooth gentle motion. This electric recliner adopt back texture design, perfect for living rooms, bedrooms, and theater rooms
⭐⭐⭐⭐⭐
Top Rated Recliner Chair 2022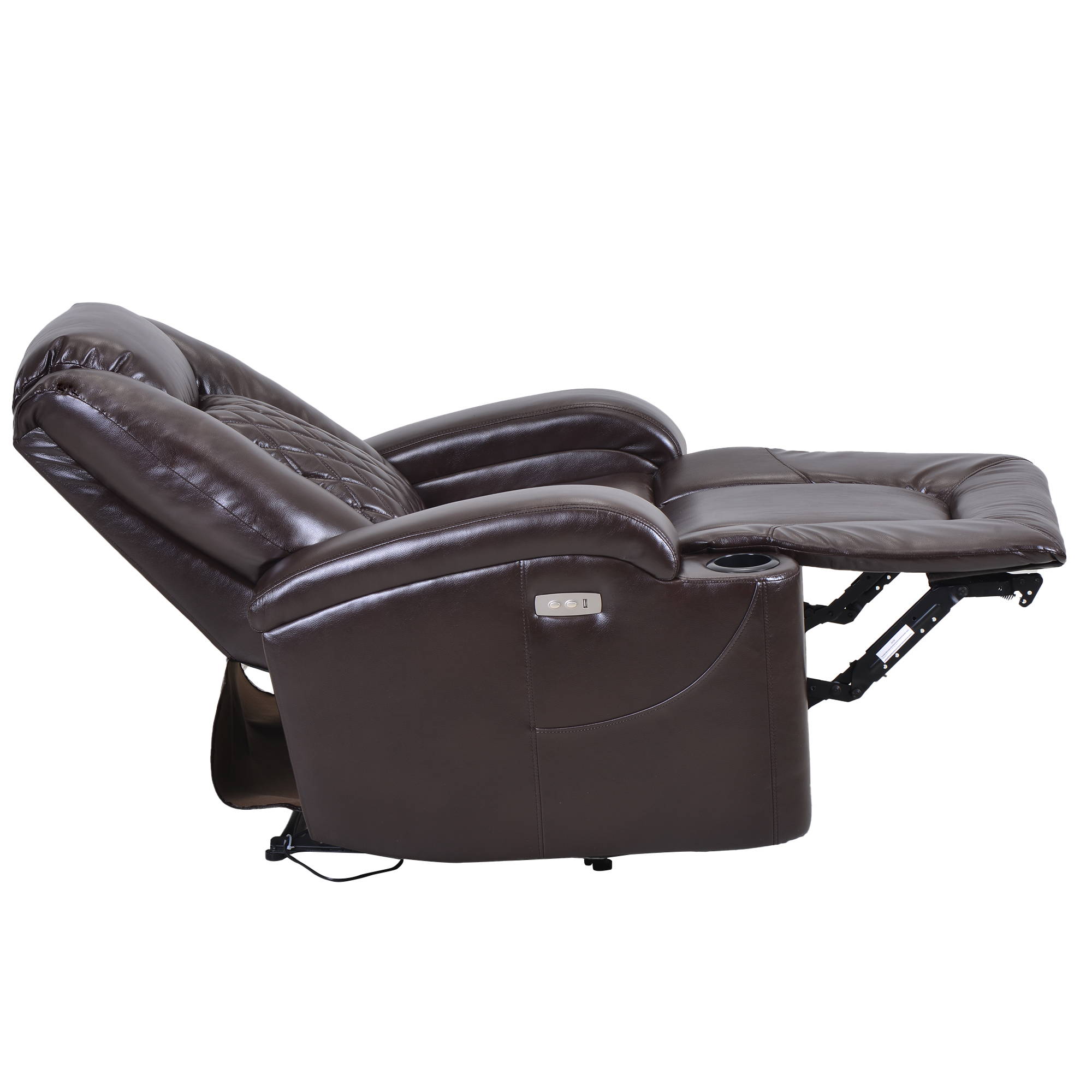 It is a sleep chair, you will love sleeping in it
⭐⭐⭐⭐⭐
Top Rated Recliner Chair 2022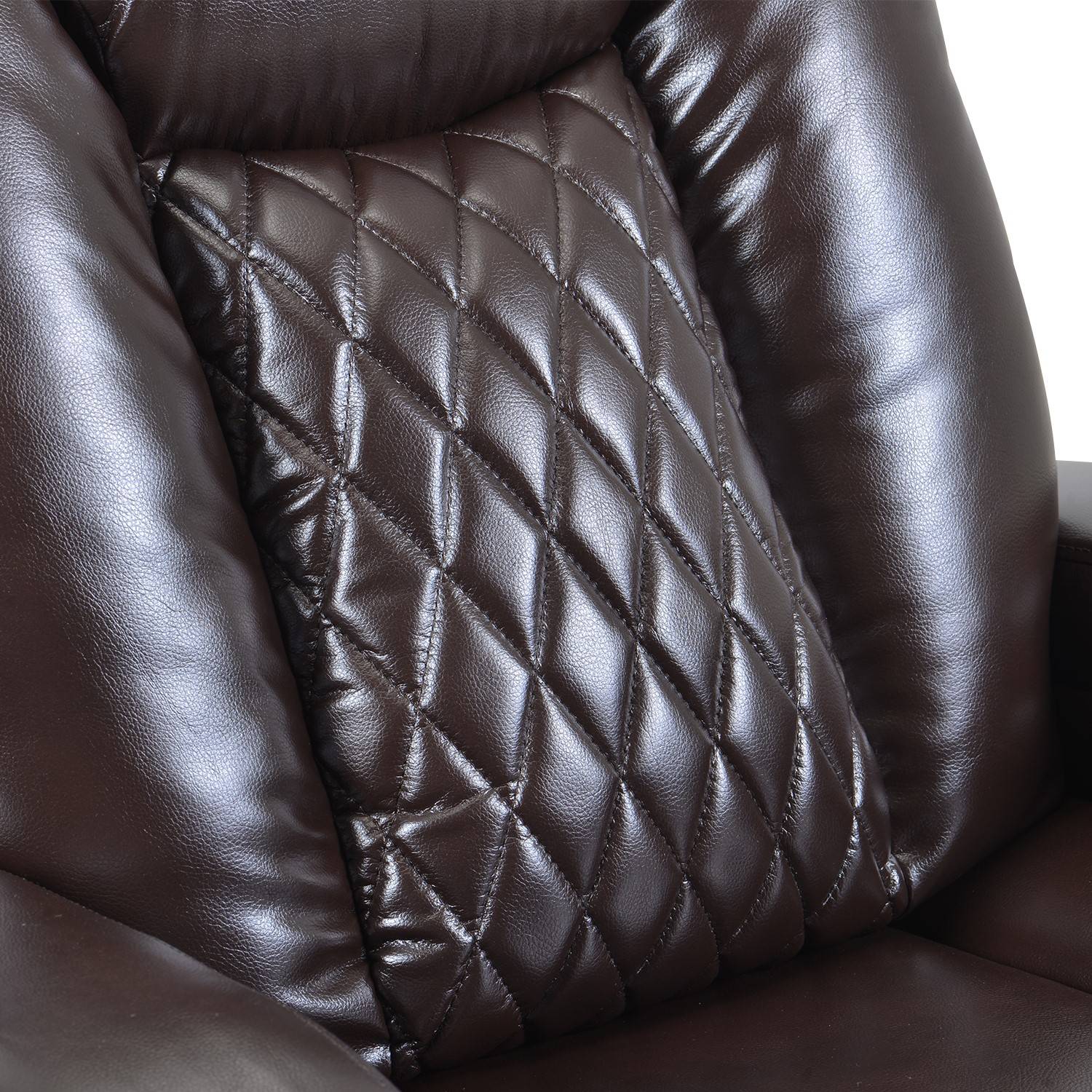 Its padded cushion is firm yet soft for ultimate coziness. The high back commands attention and provides support for your spine. There are also convenient armrests for your pleasure and luxury
⭐⭐⭐⭐⭐
Top Rated Recliner Chair 2022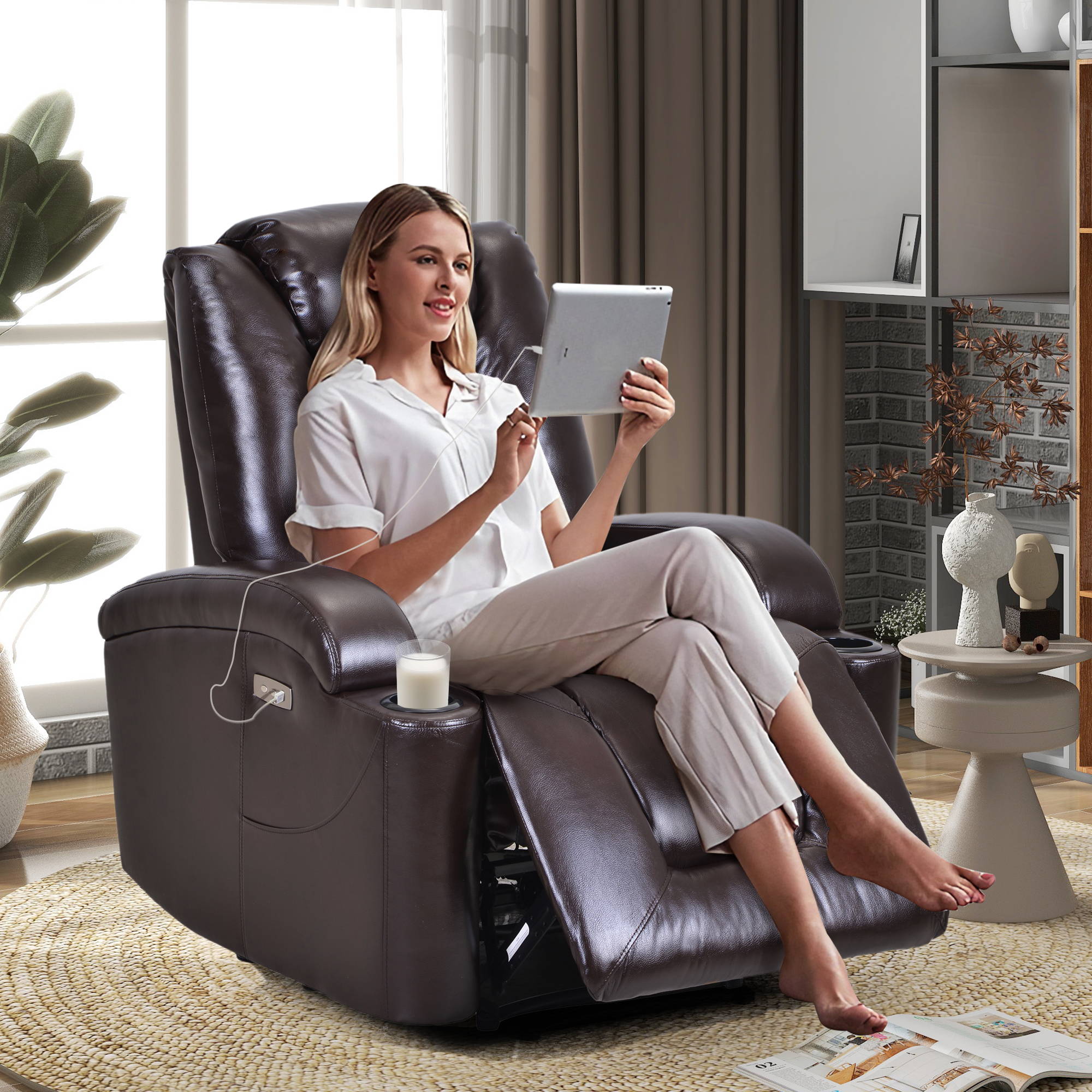 your new recliner has the perfect spot for your drinks. 2 built-in cup holders offer a supper theater experience at home
⭐⭐⭐⭐⭐
Top Rated Recliner Chair 2022
Hear From Our Amazing Customers!
These chairs are awesome. I've been looking for Media room power chairs for months and these are exactly what I was looking for. Soft leather, smooth power functions, cup holders, usb. Chairs look even better in person, I got the black chairs!!!!
It was a gift for my husband and he loves it. It was really easy to assemble, I did it myself. My husband says it's really comfortable. The instant he reclines he starts to snore lol.
For the money these are great. They can be put really close to the wall and still recline. Very wide, I can cross my legs on them if I want. Big cup holders. Nice stitching. The USB charging is great for game controllers
I am very surprised the recliner is very comfortable and not too hard or not too soft , just right ! Worth the 💰 money
⭐⭐⭐⭐⭐ Top Rated Recliner Chair 2022
If we were offline, Call Us (909) 447-9018 Or Email Us help@edwardcreation.com
Does this recline all the way back?
Almost, the back stays on a slight angle.
Does it come in fabic instead of leather ?
please check our recliner/lift chair collection
What has to be assembled?
easy assembly. any question, please chat with our support
Yes, 1 year factory warranty
I have hardwood floors. Will the chair scratch my floors
better put a chair mat under it
Does this chair have heat and massage in it?
No, but you can look for the heat and massage ones in our collection
What is a good cover for this chair?
message us for the free sofa cover
When you fully recline in this chair, are your feet higher than your heart?
No, but it is a comfortable chair to sleep in
It is so comfortable that i fall asleep in it
"This chair is not to firm and not to soft. Getting in and out is easy, pushing back to recline glides back nicely. Material is comfortable."
Easy to assemble
This was very easy to assemble. It is not heavy. I carried and assembled it all by myself and it is very comfortable and pretty too. Get it
MY 3RD PURCHASE
EASE OF ASSEMBLY, LOOKS NICE, FEELS GREAT! I HAVE 2 OF THE BROWN SUEDE STUDDED ONES & NOW GOT THIS BLUE FAUX LEATHER ONE.
Perfect chair for lash extensions
asked all my clients and employees for feedback and 100% of them had really good experiences. The clients said they are very easy to recline and comfortable and working with them is really easy too. it was an excellent purchase.
Comfortable recliner
I love these chairs they are comfortable and a very good value.