Description

LIFTS FOR YOU
The Portable So Lite Lift does the lifting for you. It can lift up anything up to 100 lbs.
MULTIPLE USES
This portable lift not only works with any mobility aid like foldable scooters and power chairs, but also for luggage, groceries or anything else you need help lifting.

LIGHTWEIGHT AND PORTABLE
At 28.6 lbs, with the battery, the So Lite Portable Lift makes it easy to move around and use to lift anything and anywhere.
Top Features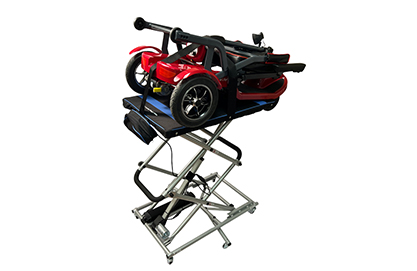 Portable and sturdy
The extremely light, but sturdy frame (just 26.5 lbs) and four locking castor wheels help make lifting anything anywhere easier than ever.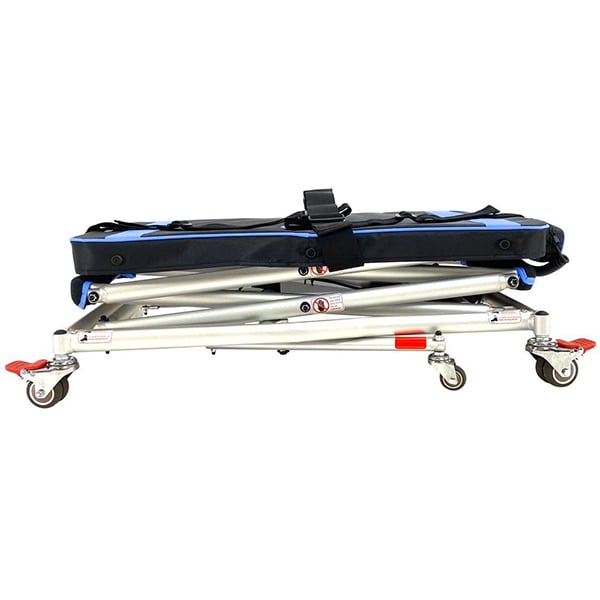 Compact and space saving
The So Lite Portable Lift easily folds down and is compact enough to fit in your trunk, hatch or backseat. And, when not in use,  it's space saving design allows you to store it away easily.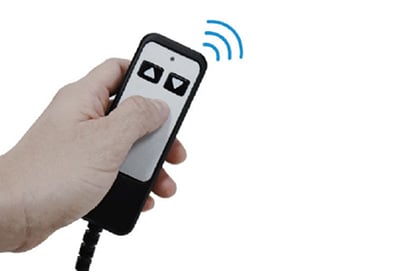 One-touch remote control
You can automatically lift portable scooters and power chairs in and out of your vehicle easily and safely with a touch of a button.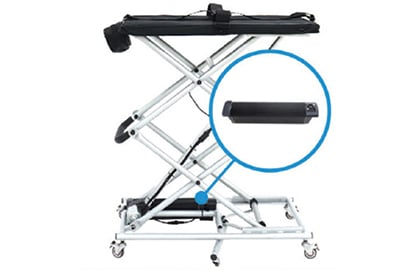 Lithium-ion battery
The So Lite Portable Lift comes with an onboard lithium-ion battery which is movable and changeable.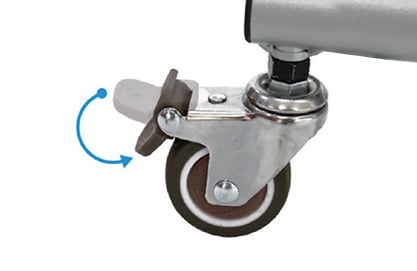 Caster wheels
The four locking caster wheels help keep the load secure in place while you easily lift your scooter, power chair, etc.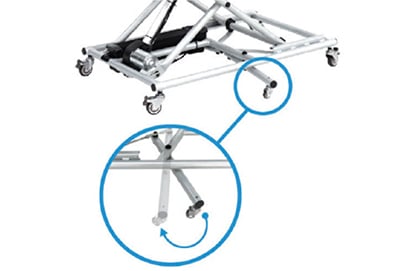 Extending rods
The extending rods also help keep the portable lift secure and in place while in operation.
Product Description
Need a lift? Let the Journey So Lite Portable Lift do the work for you.
The ultra-light, super-strong lift for your mobility devices... and more.
Now you can get your scooter, power chair or other objects in and out of your car safely and easily... with a touch of a button.
Everybody needs help lifting sometime because many of the things we handle, transport or move about each day can be too bulky, too heavy or just too hard on the back for comfortable lifting. Moving folding scooters and power chairs in or out of a vehicle, for instance, might be awkward and taxing...but this simple-to-use, battery-operated So Lite Portable Lift is a helpful tool in solving the problem. Using the simple two-button remote, you can automatically lift objects as heavy as 100 lbs and raise them to a desirable level for transfer. For easy, safe rolling, there are locking castors with anti-tip legs; and safety straps to secure in place whatever you're transporting. When you're done, the innovative "scissors" design allows the So Lite Portable Lift to collapse to nearly flat for ease of storage—whether in your home or in the trunk, hatch or backseat of most vehicles. The included onboard 24V 5Ah lithium-ion battery provides up to 200 uses on a full battery charge. You can even use this portable lift around the house for lifting laundry baskets, luggage, groceries, mulch—any object with more heft or girth than you're comfortable lifting. The lifter itself weighs a mere 26.5 lbs, with a frame made of industrial strength aluminum alloy. 
Product Specifications
Platform Dimensions
Length: 29.8"
Width: 19.3"
Raised Dimensions to Max Height
Length: 29.8"
Width: 19.3"
Height: 35.9"
Folded Dimensions
Height: 32.8"
Length: 19.3"
Width: 8.9"
Weight with Battery: 28.6 lbs
Weight without Battery: 26.5 lbs
Weight Limit: 100 lbs
Weight of Battery: 2.1 lbs
Materials & Colors


Frame: aluminum alloy
Motor: DC 24 V, 8000N
Battery: lithium-ion, 24 V, 3.5Ah
Charger: 29.4 V, 1.5A
Wheel Dimensions
Main Wheels: 2"
Extending Rods: 1"
Wheel Material: rubber
Platform Material: ABS (with safety belt)
Remote Control: wired with two buttons
Payment & Security
Your payment information is processed securely. We do not store credit card details nor have access to your credit card information.