Revolutionize Your Ride: Explore Different Types of Scooters!
When it comes to finding the perfect mobility scooter, the choices can seem overwhelming. From stylish models with a range of features to more basic models designed for those on a budget, there are several different types of scooters available on the market today.
For those who have limited mobility and need assistance getting around, a mobility scooter can be a great way to maintain independence and keep your quality of life high. Mobility scooters come in many different shapes, sizes, and styles to fit the needs of any user. Here are some of the most common types of mobility scooters: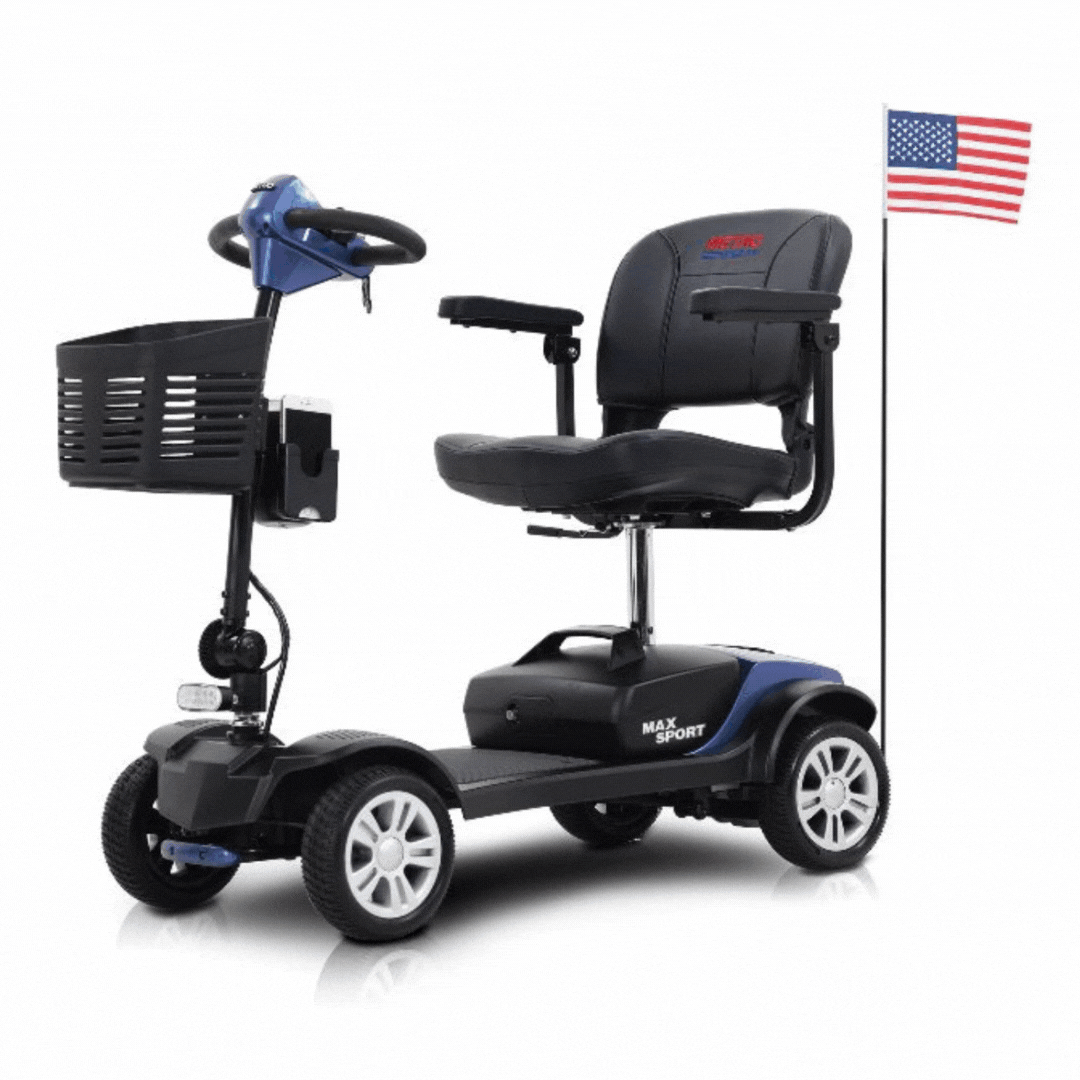 Travel Mobility Scooters are becoming increasingly popular as a means of transporting people who have mobility issues. These devices offer an easy and convenient way to get around in public, allowing users to maintain their independence. They provide an alternative to using a wheelchair or walking aids, especially when travelling long distances.
Travel mobility scooters are becoming an increasingly popular option for those who have difficulty getting around. Whether it's because of a physical disability, age or other medical condition, these scooters provide people with the freedom and independence to get out and explore the world. Not only that, but they offer a variety of features and benefits that make them well worth the investment.
Travel mobility scooters provide users with superior comfort and support, allowing them to travel great distances without tiring easily. They also come equipped with features such as adjustable armrests and footplates, as well as adjustable speed settings so you can tailor your ride to your specific needs. Most models also come with large storage baskets in the front so you can easily transport items such as necessary items like groceries or personal items for longer trips.
These scooters generally come with three or four wheels and feature adjustable seats, armrests and handles for added comfort. They have powerful motors that allow them to move at high speeds and can be easily dismantled for storage in the car or on public transport vehicles. Most models also come with additional features such as basket storage for shopping bags, headlights for night time visibility, speed control settings and folding capabilities for easy transportation.
The main benefit of travel mobility scooters is that they give users more freedom and flexibility than other forms of assistance by enabling them to explore new places independently.
Folding Mobility Scooters
Folding mobility scooters are a convenient and efficient form of transportation for those who have difficulty walking or standing. They provide freedom of movement and allow users to move around with ease. But did you know that there's more to folding mobility scooters than meets the eye? Here's a fun fact about these amazing machines: they can fold up in seconds! Folding mobility scooters are the perfect solution for those who want the convenience of a mobility device but need to conserve space. Ideal for people with limited strength, weight or physical ability, folding mobility scooters offer a range of benefits. Not only do they fold up into an easy-to-transport size, they are also lightweight and easy to maneuver.
The most noticeable feature of folding mobility scooters is their ability to be folded up and stored away when not in use. This makes the scooter easier to transport in the trunk of a car or even on public transportation. The lightweight frame also allows users to easily lift their scooter into vehicles with minimal effort. Additionally, these models come equipped with adjustable seat heights, allowing users of different statures to find the perfect fit.
The benefits of a folding mobility scooter include portability, convenience and peace of mind. Many models feature adjustable speed settings so that users can move at a comfortable pace while still getting around quickly and easily. Most models also come with a range of safety features such as anti-tip wheels and brakes for added protection while travelling.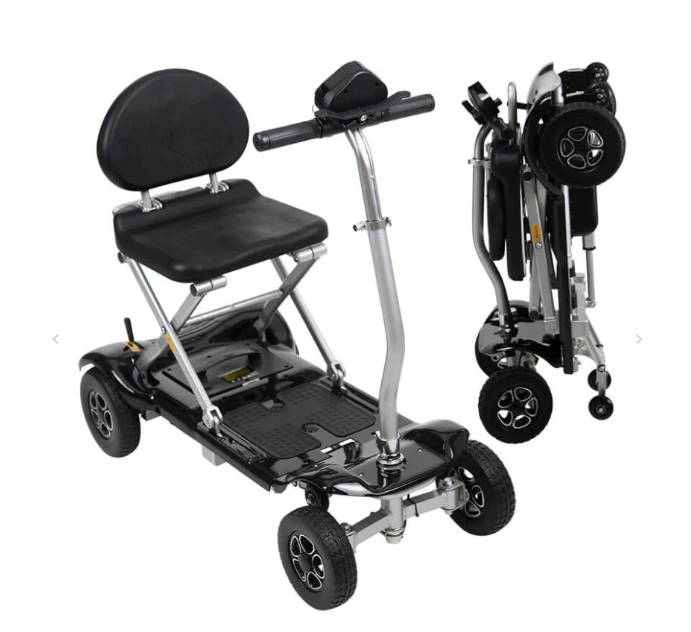 Heavy Duty Mobility Scooters are an invaluable tool for those who require additional assistance with mobility. It allows them to remain independent and enjoy everyday activities, such as shopping or visiting friends. These scooters provide a safe and comfortable ride while also providing increased durability that can handle the outdoor terrain better than standard models.
Mobility scooters come in a variety of sizes and weights, but heavy duty models are often larger and heavier than their standard counterparts. This is due to the added weight capacity of up to 300 pounds and a reinforced frame that can handle more rugged terrain. Heavy duty scooters typically have greater stability, allowing for smoother navigation across uneven surfaces such as grass, dirt roads or cobbled paths. Additionally, they boast higher speed capabilities than standard models along with longer battery life – some offering up to 25 miles per charge.
Heavy duty mobility scooters provide maximum comfort by allowing users to customize their seating position, adjust their armrests, and enjoy an adjustable headrest for added support. Additionally, these scooters come equipped with an adjustable tiller angle that provides improved control in tight areas such as elevators or narrow hallways.
Mobility scooters, also known as electric scooters, are becoming increasingly popular among people who have difficulty walking. Three-wheel mobility scooters are especially useful for those who need to navigate more narrow areas and benefit from the added stability of a third wheel.
These three-wheeled scooters come with a variety of features that help users stay safe, including turning signals and adjustable speed settings. They also come in various sizes and designs to meet the needs of different users. The lightweight design makes them easy to maneuver and store when not in use. Most models can be folded up for storage or transportation but may require some assembly before first use.
For starters, three-wheel scooters are designed for stability and maneuverability, making them easier to use than their two-wheeled counterparts. This makes it much simpler for the user to control their scooter in tight spaces or on uneven terrain. Additionally, three-wheel scooters typically have better suspension systems than most two-wheeled scooters meaning that the ride is smoother and more comfortable.
In addition to enhanced safety and convenience, three-wheel mobility scooters offer a comfortable ride thanks to their ergonomic design. The adjustable seat height ensures you can find the perfect fit for your body type, while the padded armrests provide support during extended rides. Plus, with a variety of color options available, finding one that suits your style is easy!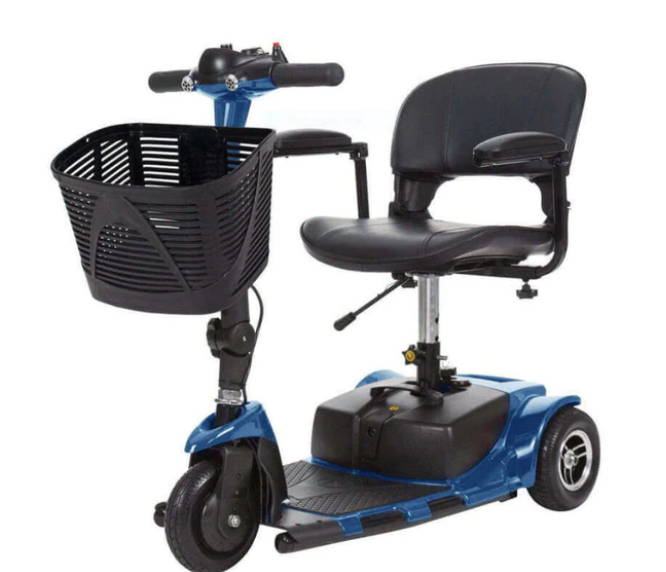 All-Terrain Mobility Scooters
All-Terrain Mobility Scooters are revolutionizing the way those with physical disabilities get around. These scooters provide freedom and independence to people who may not be able to walk long distances or experience fatigue due to their disability. All-Terrain Mobility Scooters offer a variety of features and customizations that make them perfect for any lifestyle or terrain type.
The all-terrain mobility scooter is the ideal choice for those who need assistance getting around. This scooter can handle any terrain, including sand and gravel, making it a great option for those looking to explore the outdoors. With its comfortable design and powerful motor, users will enjoy increased freedom of movement and a hassle-free experience.
The all-terrain mobility scooter has several features that make it unique from other models available on the market today. Its large tires provide superior traction and stability, allowing users to easily navigate even tough terrain with ease.These tires make it possible to go off-road and through difficult terrain that would be too much for other standard mobility scooters. All-terrain mobility scooters also feature built-in suspension systems for an even smoother ride. This means users don't have to worry about bumps or jolts when taking their device on outdoor expeditions. Its adjustable seat and armrests give riders a higher level of comfort when travelling for extended periods of time. The built-in front basket allows riders to bring along essential items without having to worry about carrying them by hand.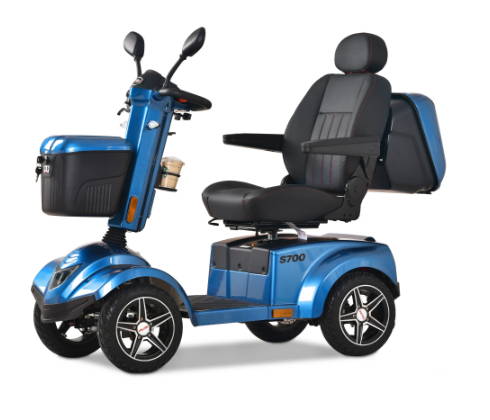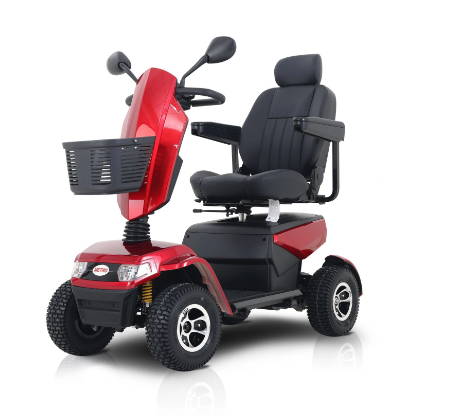 Four-Wheel Mobility Scooter
These scooters offer more stability than regular three-wheel scooters due to their four wheels that provide greater support and balance when navigating uneven surfaces. They have adjustable seat heights and armrests making them comfortable and easy to maneuver. Four-wheel mobility scooters come in a variety of styles depending on the user's needs such as foldable models that can be stored easily in small spaces or heavy duty models designed for outdoor usage over rougher terrain.
Four-wheel mobility scooters are a great way to increase independence and provide a safe and easy way to get around. These types of scooters have several features that make them an attractive option for those who need increased mobility.
Firstly, four-wheel mobility scooters are designed with stability in mind. Their extra wheel helps to provide balance, allowing users to feel secure while operating their scooter. Additionally, these models come equipped with anti-tip technology which can help prevent the user from accidentally tipping over the vehicle.
Additionally, four-wheel mobility scooters offer plenty of storage space for items such as groceries or personal belongings. Many models feature a back basket which is ideal for carrying small items safely and securely during transportation. Plus, some models come equipped with built-in shopping baskets for convenient trips to the store.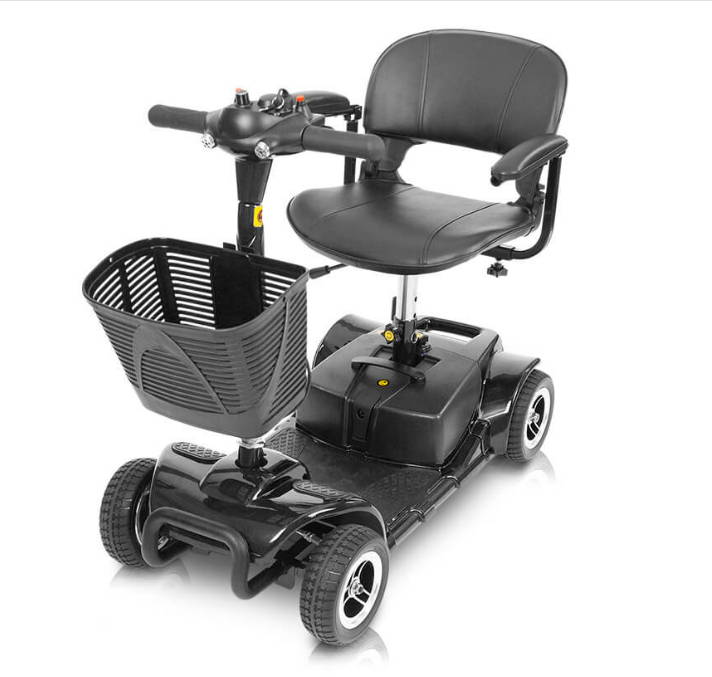 Luxury mobility scooters are the perfect solution for those looking to maintain their independence while also having access to a comfortable and convenient mode of transportation. Offering unparalleled comfort, luxury mobility scooters are designed with the user's safety, convenience and comfort in mind. These innovative scooters provide users with greater freedom and autonomy, allowing them to enjoy life on the go.
Featuring advanced technology and ergonomic design features such as adjustable seats, integrated lighting systems, heated handlebars and even built-in audio systems, these luxurious scooters offer an unparalleled level of sophistication for any user. With easy-to-use controls and intuitive operations, luxury mobility scooters make getting around easier than ever before. Plus, these high-end models come equipped with powerful batteries that can take you farther than ever before without needing a recharge.
Luxury mobility scooters are becoming increasingly popular for those who experience difficulty and discomfort when walking. These motorized scooters allow for a more comfortable and enjoyable experience, with numerous benefits that make them an attractive investment.
These luxurious forms of mobility provide users with greater independence and freedom than standard wheelchairs. Unlike traditional wheelchairs, luxury mobility scooters can reach speeds of up to 10 mph, allowing users to cover larger distances in less time. In addition, luxury mobility scooters come equipped with features such as adjustable seating, automatic brakes, headlights and taillights – all of which ensure a safer journey for their user.
Another benefit is the ease of operation the scooter provides. With its intuitive control panel design and easy-to-use joystick controls, luxury mobility scooters offer superior navigation capabilities compared to traditional wheelchairs.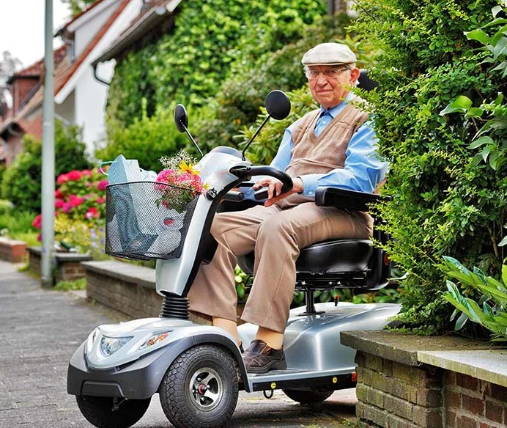 In addition, mobility scooters are a wonderful way to improve the quality of life for anyone with limited mobility. Depending on their needs, individuals can choose from different types of mobility scooters including four-wheel, three-wheel, and travel scooters. When selecting a scooter, it is important to consider factors such as weight capacity, terrain adaptability, and portability. With the right model, individuals can enjoy greater independence and freedom while travelling around their homes or out in public.