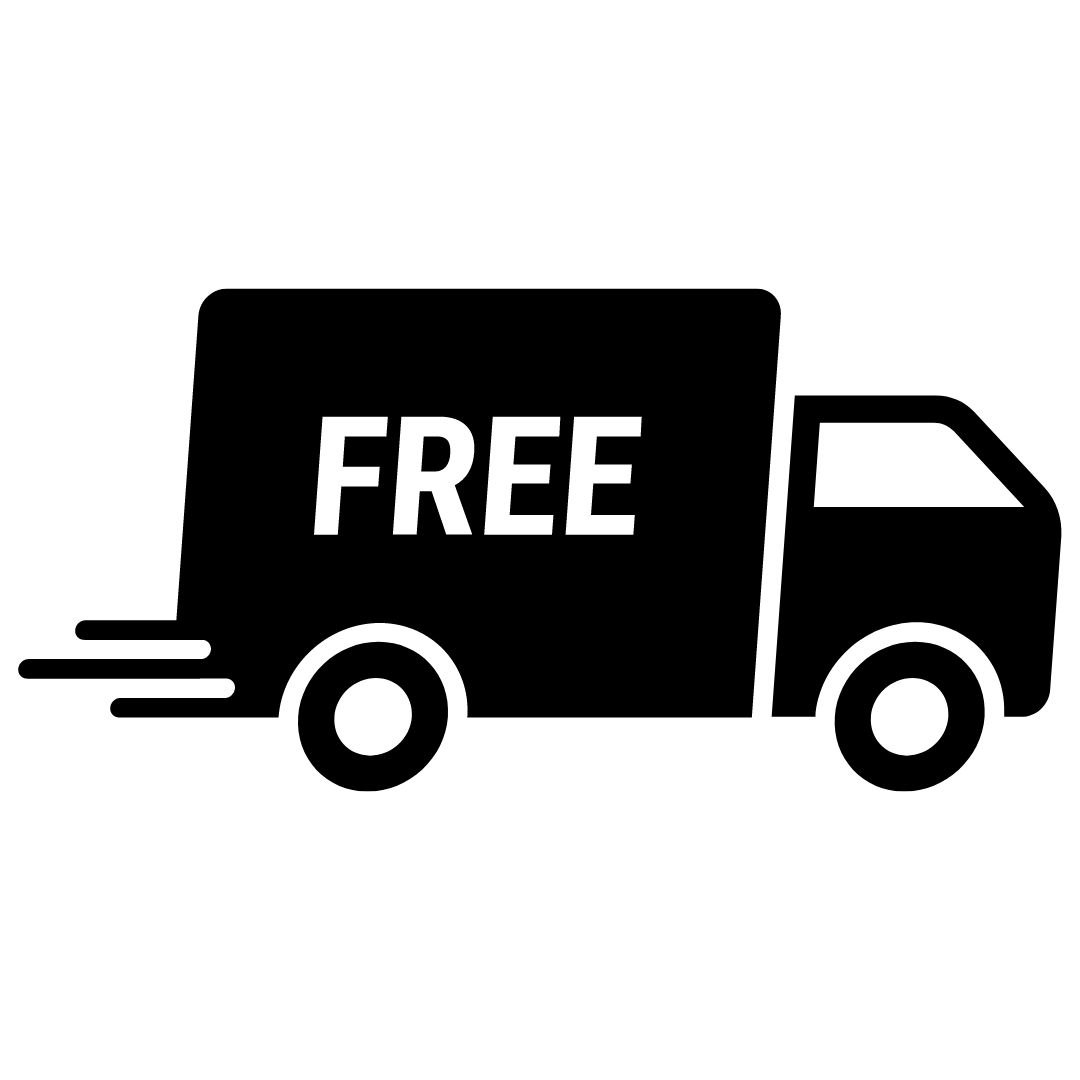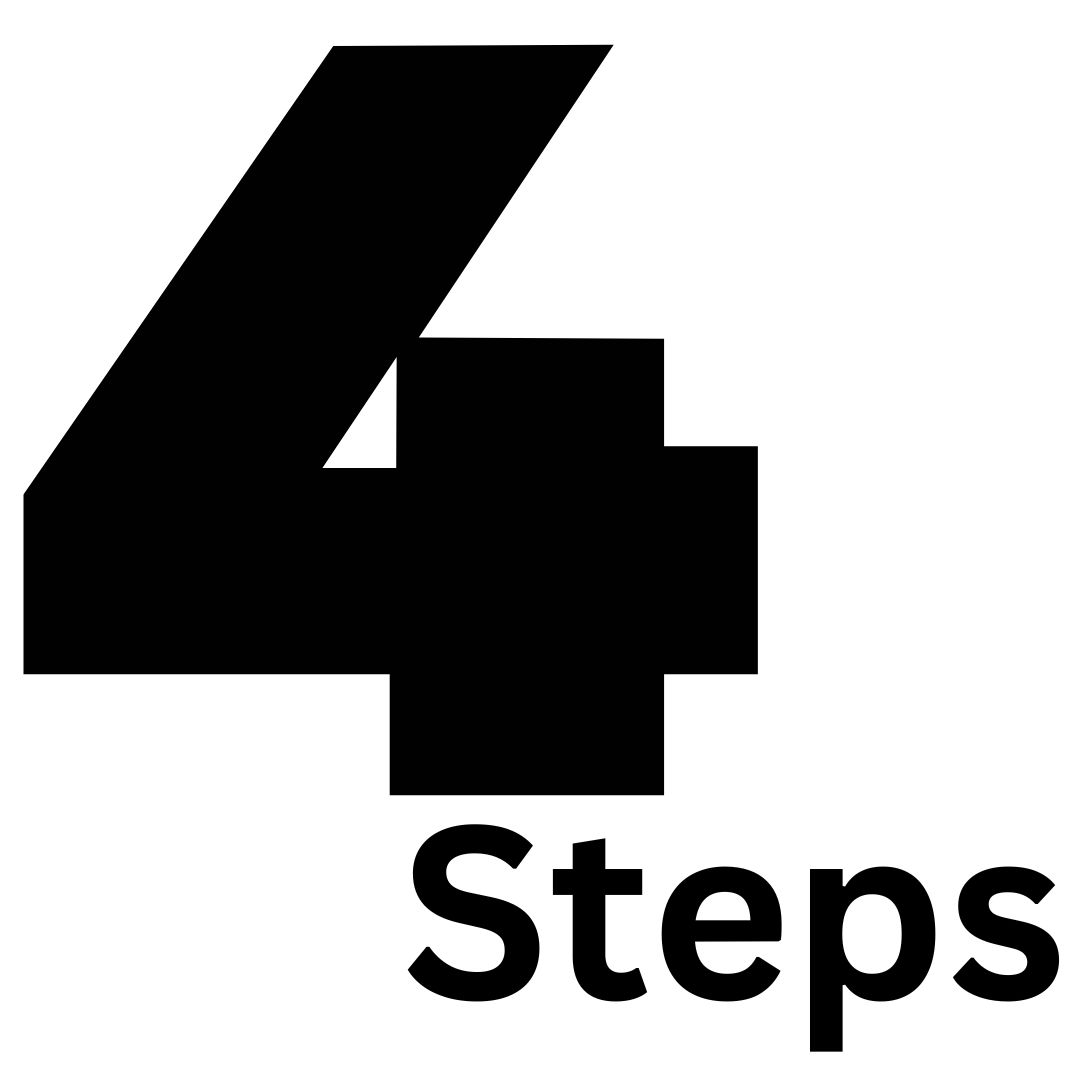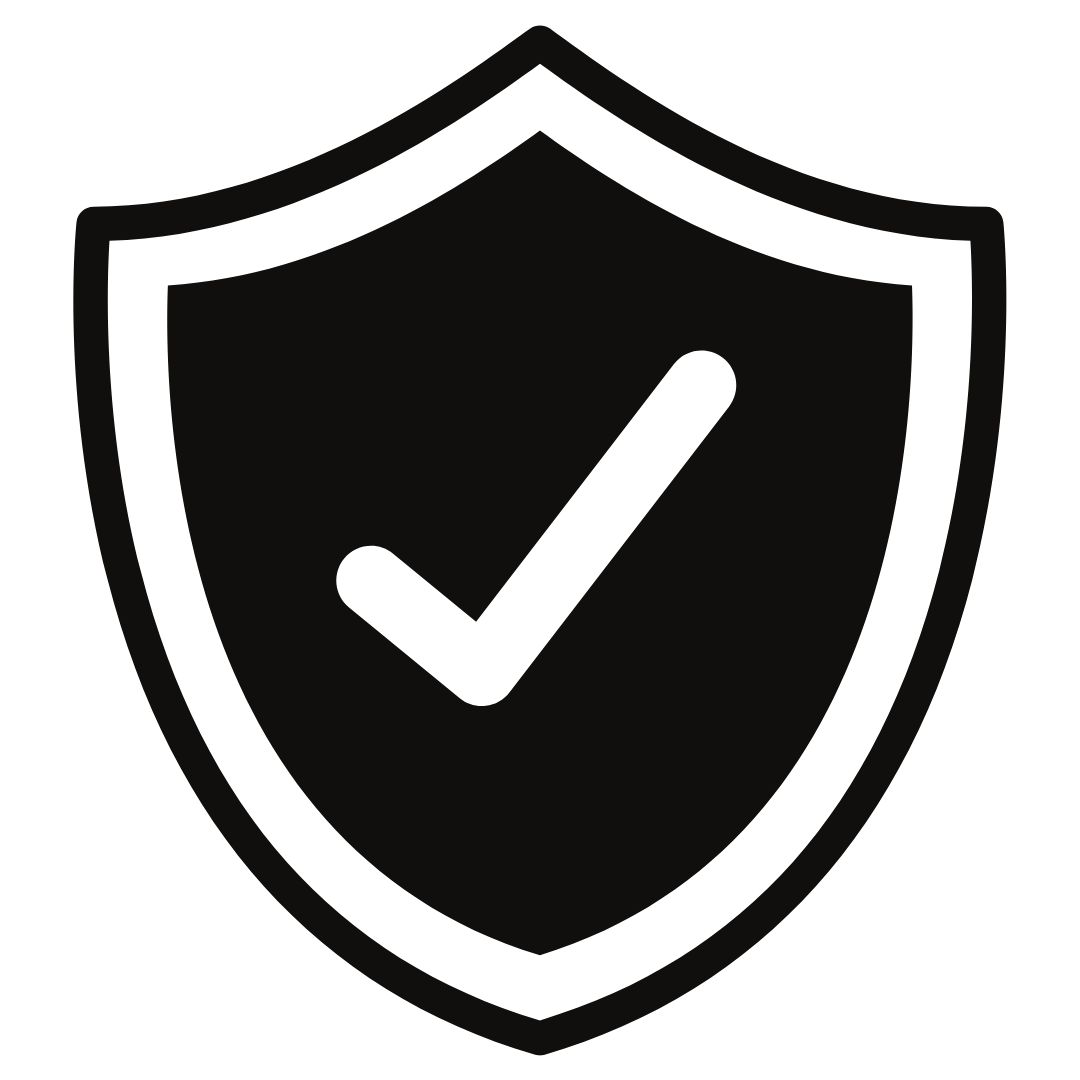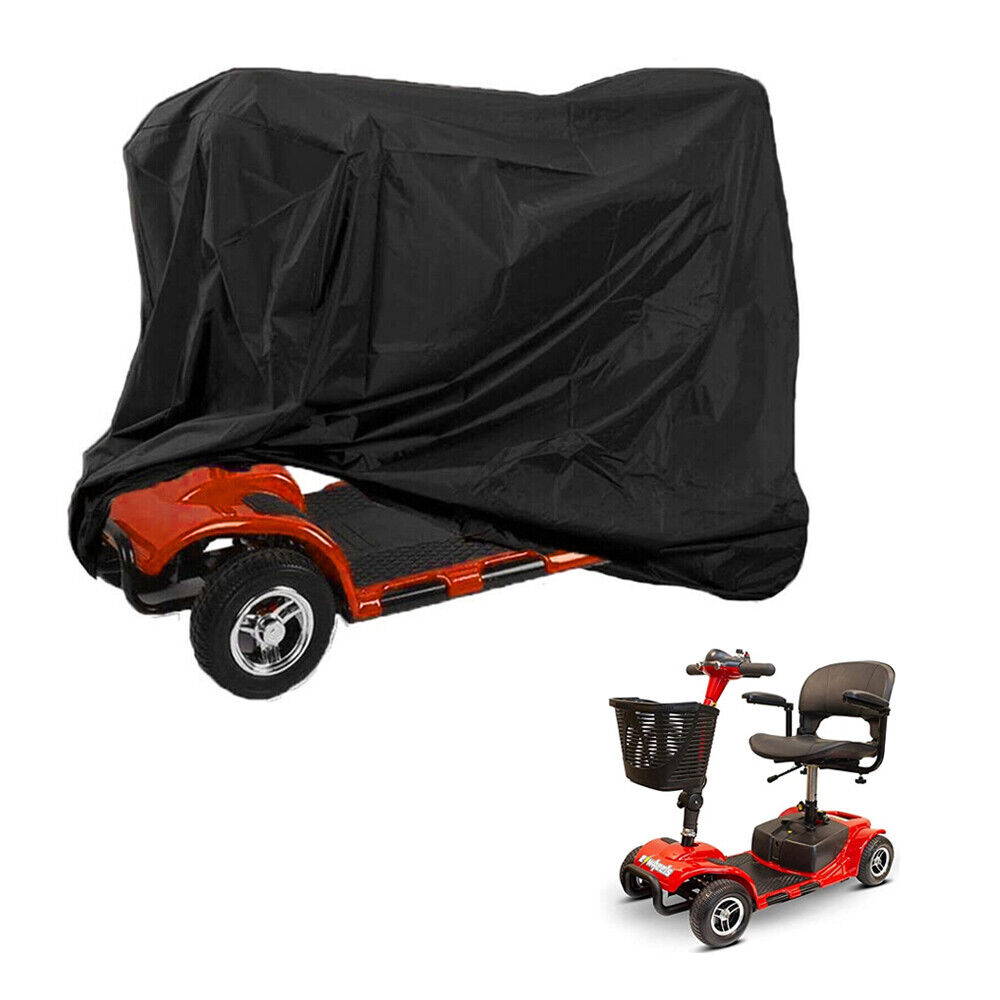 FREE Cover for extra protection to your scooter.
This waterproof cover for scooters is great for keeping your scooter safe and secure when travelling or away from home.The dust cover is made of durable, high-quality waterproof material that offers maximum protection against rain, snow, wind, and sun damage.
⭐⭐⭐⭐⭐
Top Rated Mobility Chair 2022
a 4-Wheeled revolution in Mobility
Make Life Easier and live Independently with Metro Mobility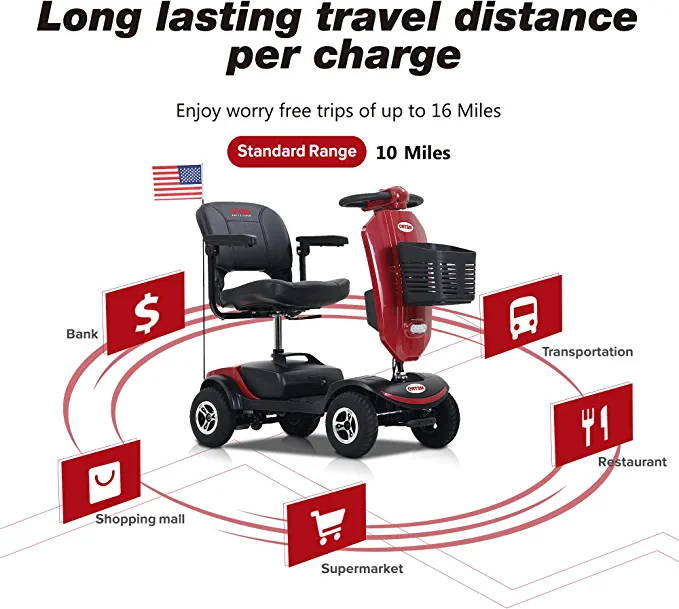 For those looking for a safe and reliable way to get around town, then look no further than the Metro Mobility scooter. This mobility scooter offers an impressive 10 miles of driving range on a single charge, so you'll never have to worry about running out of power during your travels. Not only is this scooter designed with superior durability in mind, but it also provides users with the utmost comfort and maneuverability. With its four-wheel design, riders can easily turn corners or move around obstacles with ease.

The Metro Mobility scooter is equipped with a 300 watt motor that will provide smooth acceleration and plenty of power to climb hills without any issues. It also features rear suspension which helps absorb bumps and uneven terrain while providing a comfortable ride experience throughout the journey.
⭐⭐⭐⭐⭐
Top Rated Mobility Chair 2022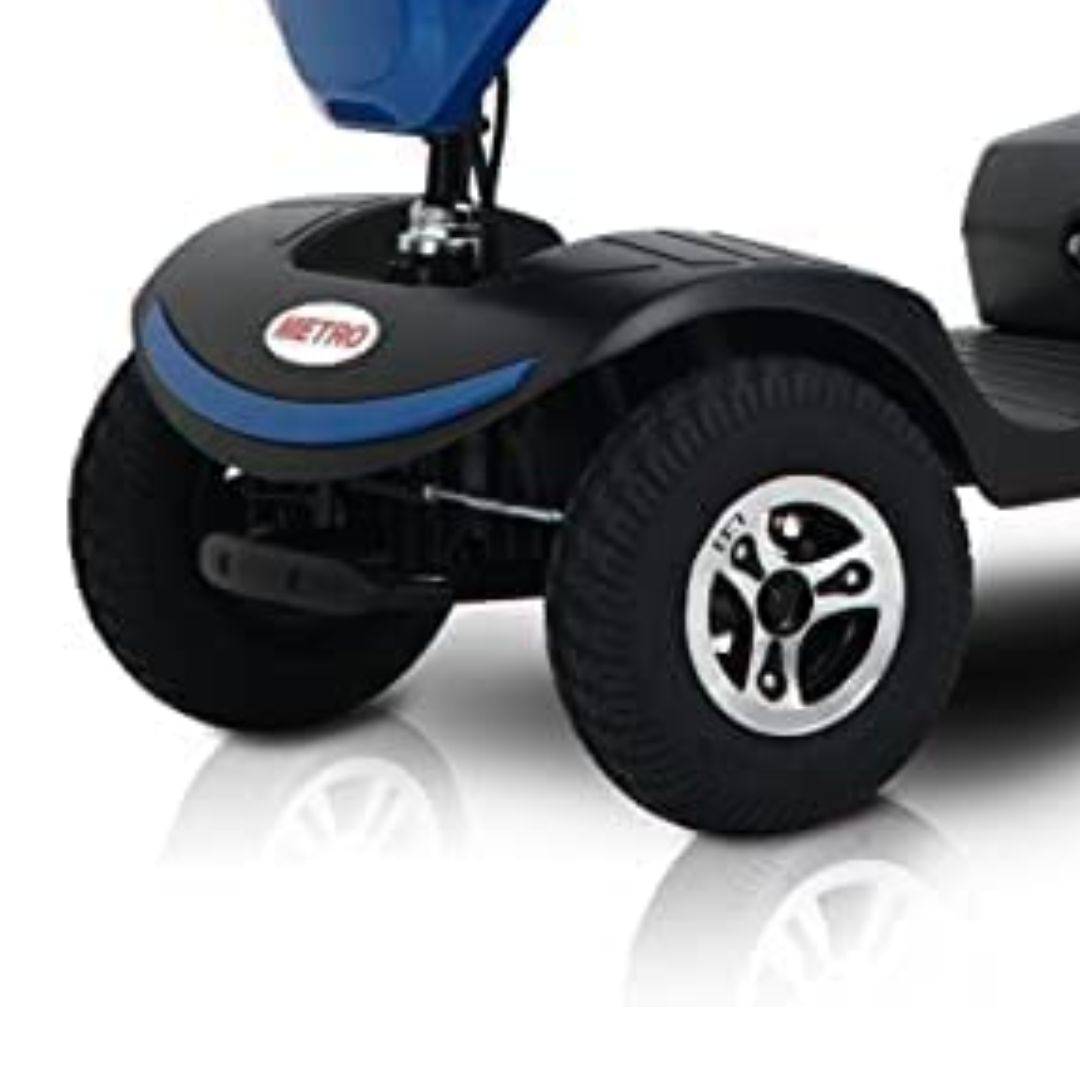 Pneumatic Tires Make It Smoother
Metro Mobility scooters offers a great level of convenience and comfort, allowing users to get where they need to go without having to rely on public transport. Now, with the introduction of mobility scooters equipped with pneumatic tires, users can enjoy an even higher level of comfort and reliability while travelling.
Pneumatic tires provide a smooth ride compared to traditional solid rubber tires found on most mobility scooters. The superior cushioning effect helps absorb shocks and bumps along the way while providing better traction on slippery surfaces such as wet roads or gravel paths. Furthermore, these air-filled wheels are also easier to maintain since they require less frequent adjustments than their solid rubber counterparts.
⭐⭐⭐⭐⭐
Top Rated Mobility Chair 2022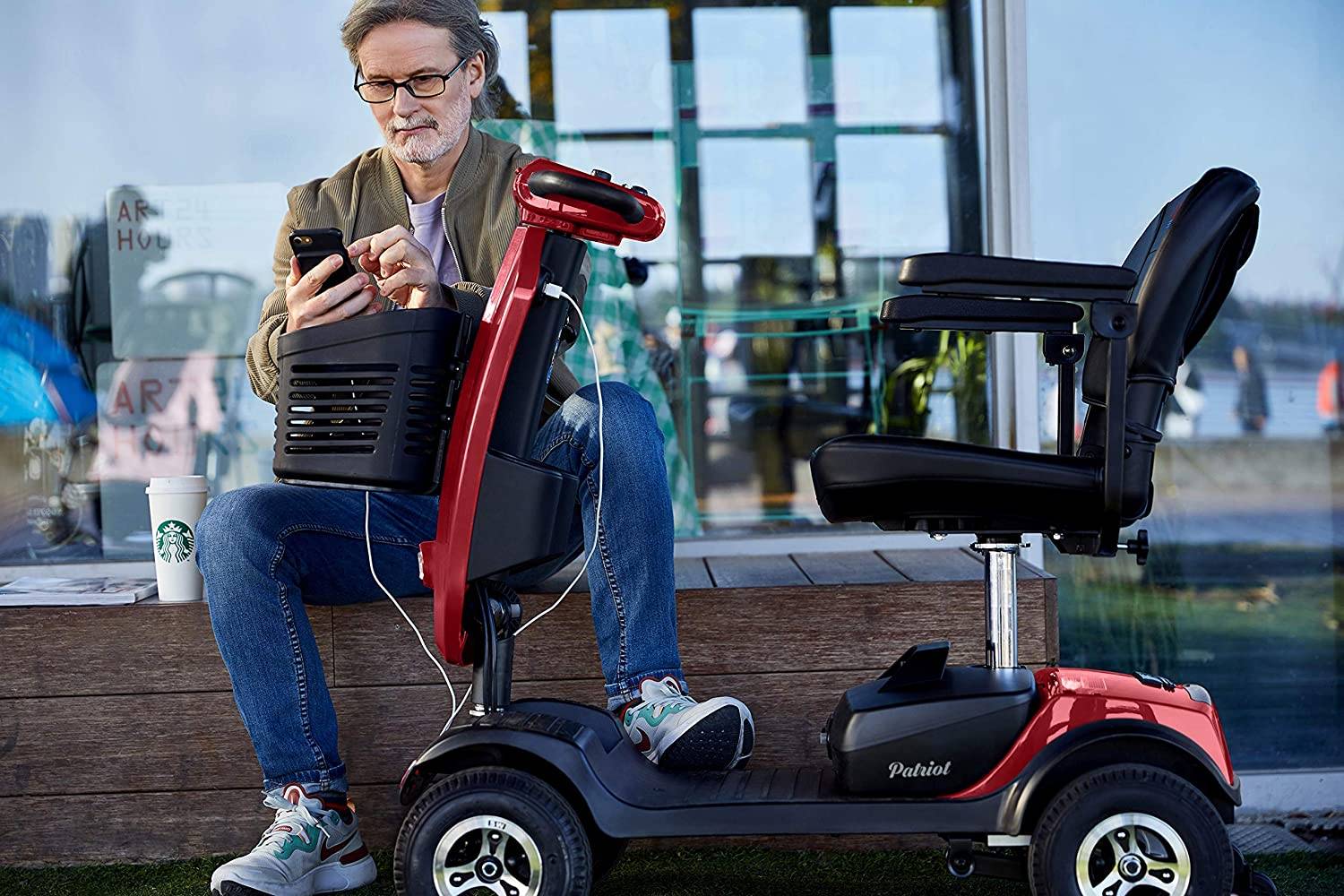 one of the most important parts of owning a mobility scooter is charging - something which can be tricky when you're on the go. Thankfully, modern advancements in technology have made charging a mobility scooter easy and fast.

The latest generation of mobility scooters come with quick-charging batteries that allow users to charge up their devices quickly and easily without removing it. Metro Mobility models feature built-in fast-charging ports, so all you need to do is plug your device into any wall outlet or USB port and it will be ready to go in no time at all.
Also it has a USB charging port, allowing you to charge your phone
⭐⭐⭐⭐⭐
Top Rated Mobility Chair 2022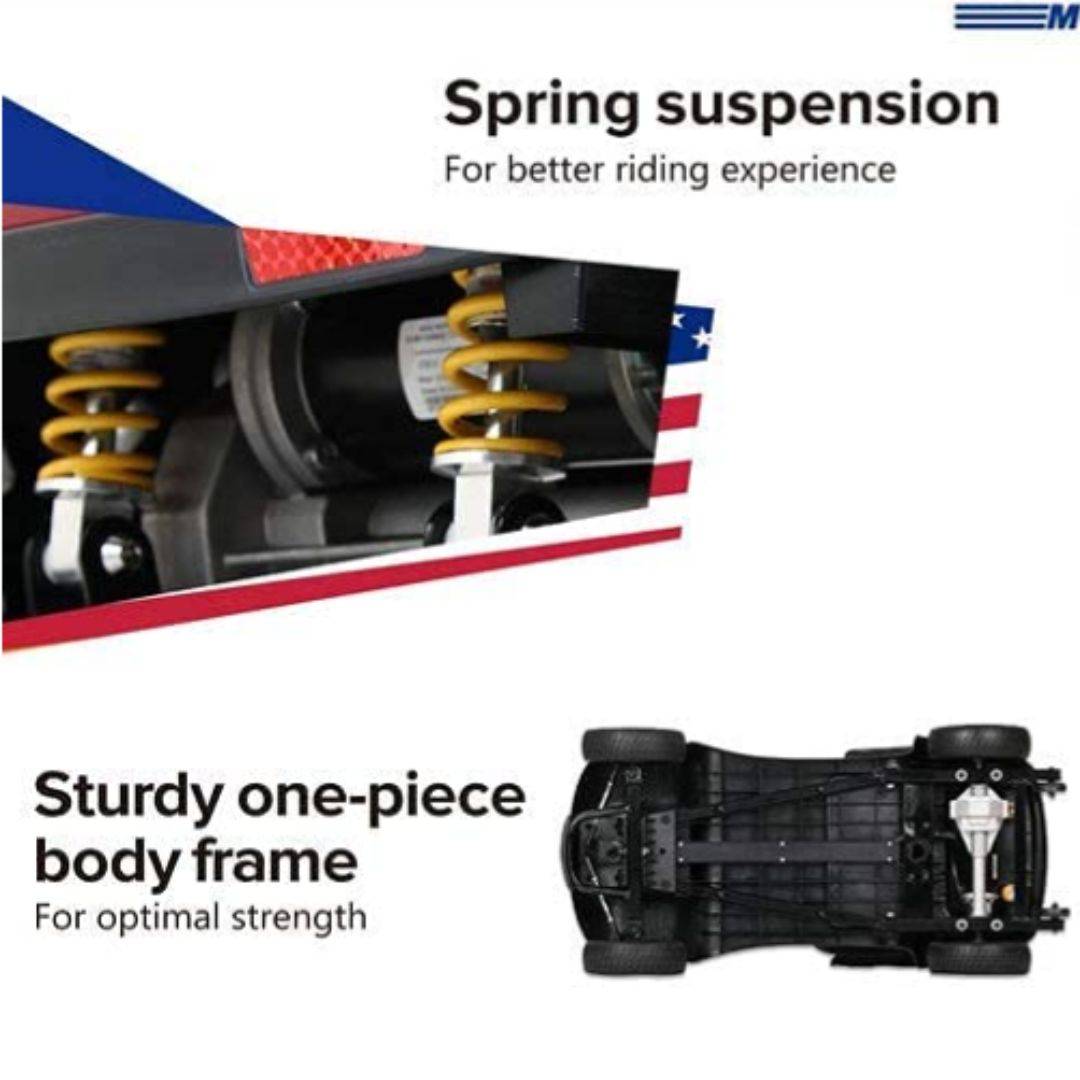 Sturdy One-Piece Body Frame
Having the mobility scooter with one piece study body frame is a perfect choice for those who need help getting around. This type of mobility scooter has a unique design and offers great stability for a safe ride. The one piece study body frame is lightweight yet strong enough to provide excellent maneuverability when driving over rough terrain or difficult surfaces.
⭐⭐⭐⭐⭐
Top Rated Mobility Chair 2022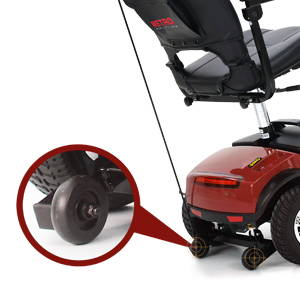 Safety First with Anti-Tip Wheels
The new anti-tip wheel for a mobility scooter is designed to give individuals added stability. With this innovative scooter design, users no longer have to worry about tipping over on uneven surfaces or inclines.
The anti-tip wheel is placed at the back of the scooter, making it easier for people with limited mobility to move around safely. This wheel helps keep the scooter balanced even when climbing hills or navigating steep streets.
⭐⭐⭐⭐⭐
Top Rated Mobility Chair 2022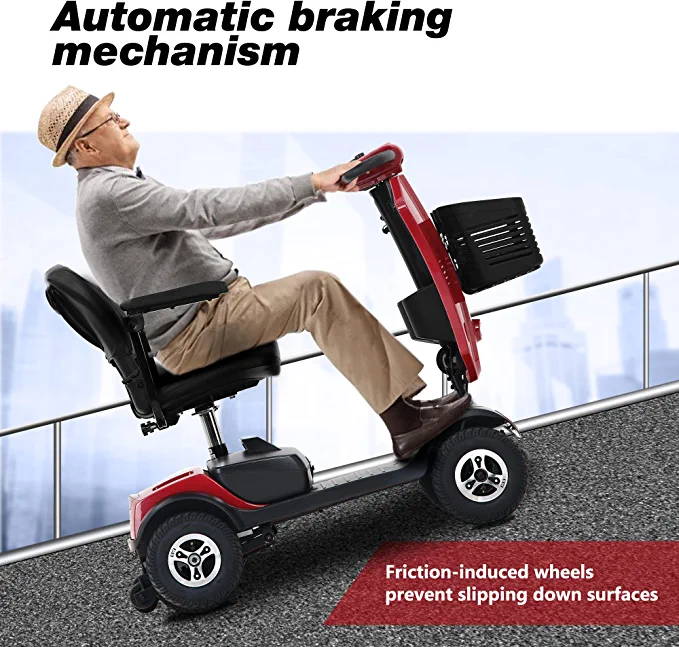 Automatic Braking Mechanism
many mobility scooters can face issues with slipping down surfaces. This can be a particularly hazardous problem, as it can cause users to lose control over their vehicle and put them at risk of injury.

With the help of automatic braking mechanism, the friction-induced wheels that are designed to prevent slipping, making it easier for users to stay in control of their vehicle even when going down hills or other steep angles.
⭐⭐⭐⭐⭐
Top Rated Mobility Chair 2022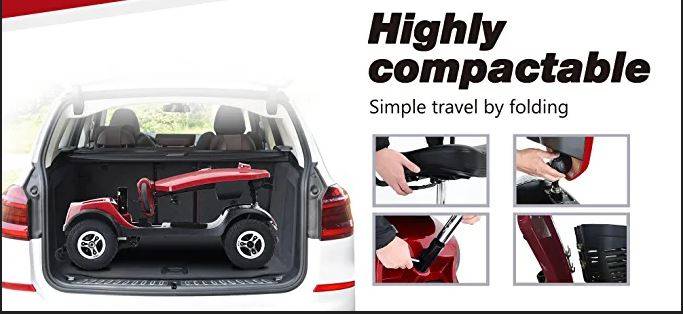 Compact Scooter: Fold and Travel
With the ability to fold up quickly, riders can easily take them with them wherever they go, making even the longest journey more enjoyable.
⭐⭐⭐⭐⭐
Top Rated Mobility Chair 2022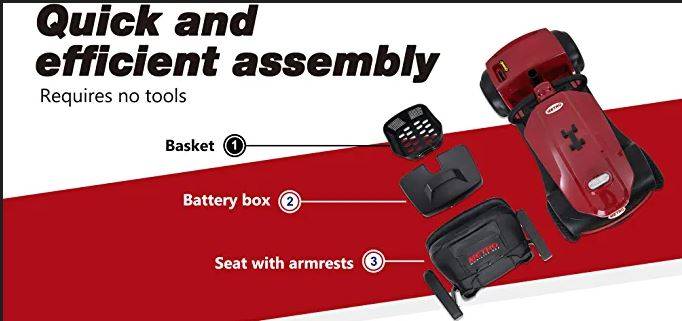 Quick and No Tools Assembly
Easy to install, disassemble and carry. Mobility scooter can be disassembled into 4 parts easily
It can be put into the trunk of your car, which is very suitable for traveling.
⭐⭐⭐⭐⭐
Top Rated Mobility Chair 2022
Hear From Our Amazing Customers!
I got the color sea blue beautiful. This is my Cadillac since I no longer drive. It is larger than I expected but has all the bells and whistles one could want. There certainly are less expensive scooters, but this one, as soon as you figure it out and get on a ride, you know you got what you paid for. I live in a senior community, (not a nursing home) and I am the envy of all who need a scooter to get around. The large and small storage is great.
So far it looks great. arrived before due date. Only got to ride it one time before it started raining so the one time i rode it it was great. easy to handle speed is great can go over speed bumps as long as you go slow. lights are good people can see you if you are out at night. horn is not very loud. After i try if for a while i'll know better It looks like a great utility scooter
My ferrari red scooter is beautiful! It has SO many extras I was stunned!
My in-laws love these things. We bought 2 so they could race! 😂 Just kidding. But they do enjoy them. Best scooter out there!
⭐⭐⭐⭐⭐ Top Rated Mobility Chair 2022
Can't Find Question? Call Us (909) 285-9993 Or Email Us help@edwardcreation.com

Can I operate it right handed ?
Yes, it can operated by your left hand or right hand. It's super convenient.
How much is the total weight of this scooter?
fully assembled 101 lb the battery is 26 lb with the seat off and the battery of f the weight is about 50 lb it is very easy to put in trunk of car or in suv
What is the ground clearance /what is the dimensions of the seat
The ground clearance is 5.5 inches.
The seat is 17.72 inch in length, 15.75 inch in width, 15.75 inch in height and 3.94 inch in thickness
what kind battery do you recommend to use if I don't want to charge it every time I use the scooter?
You can buy a 20AH battery. It can support longer distance travel
Is the patriot small enough to negotiate within a small-medium sized two bedroom home?
Yes, it is small enough to drive at home.
Does it come with the flag?
Yes, it comes with a flag.
Does it come with a warranty?
Yes, we have one year of warranty.
Works very Well even UP Hill and goes over bumpy like a champ
"The scooter is great with its larger tires that go over most anything. We live in the country and have a bumpy uneven drive and walk.. it goes over that and ledges like a champ."
Happy so far
Came shipped really well, was easy to assemble. It can maneuver really tight spaces. Pretty happy with it so far.
Fold up easily
We are in our 70"s. And can handle easily
Great wheels!
We purchased this for my father thats 86 years old. He lives close to a grocery store and this enables him to get around in the store without depending on the store to have a scooter. He absolutely loves it and it was very easy for him to assemble. The price was right also, as his insurance made us go through hoops and he didnt even qualify.
Excellent quality scooter
My Father loves it....easy to maneuver, reliable, and the stability is excellent. Most importantly, the post-sale service we received from seller was exceptional.
work good
I weigh 250 lbs. and I'm 6 Ft. I have no problem using it, I took it on a cruise and I put it inside my room with no problem and it was a normal room. That's why I give it 5+ stars. The battery never ran out. I recommend it.In my SUV I just put it up, I just removed the battery and the separate seat is very easy.