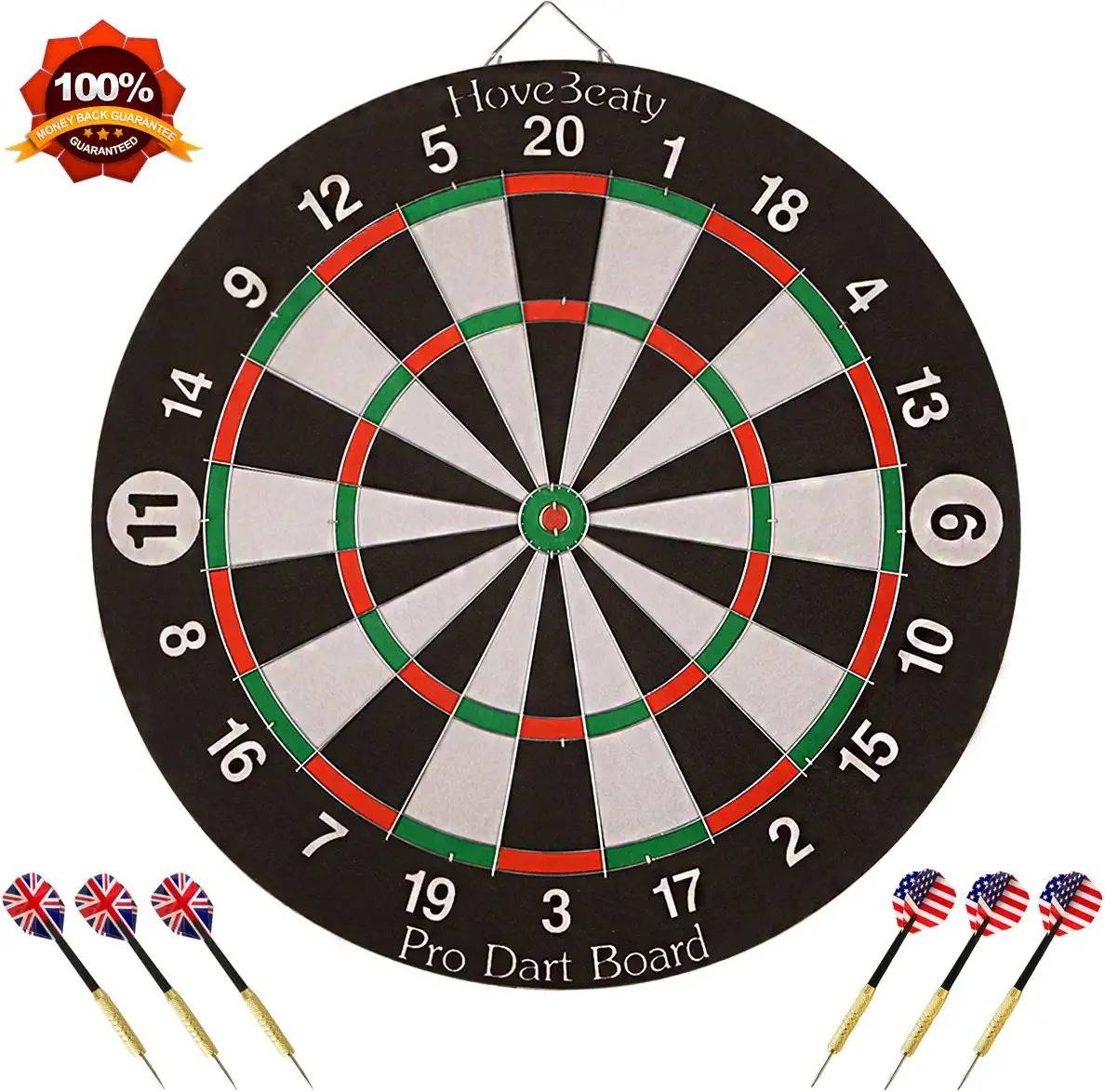 This double sided dart board ($30 Value) a regulation-size dart board on one side and a black alternating with white board on the other side. Double-faced board allows you to enjoy traditional dart games and target bullseye dart games.

⭐⭐⭐⭐⭐
Top Rated Dartboard Cabinet 2022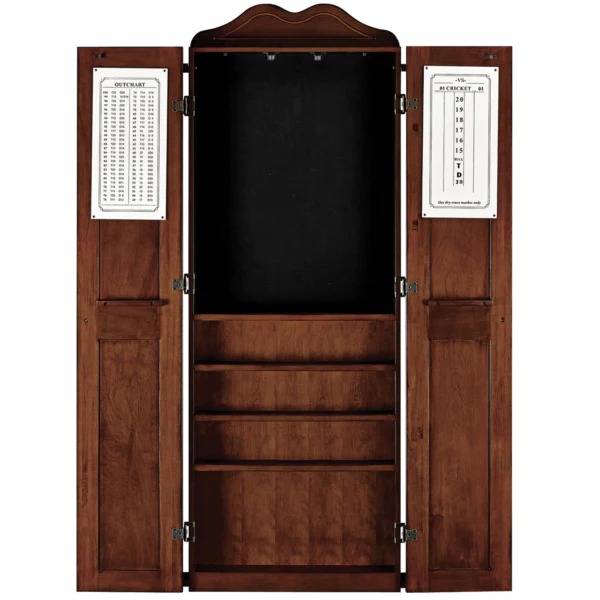 All-In-One Storage Solution for Darts and Billiards
Three pool cues can be held on each side of the main cabinet for safe keeping and organization. The cabinet doors open to reveal a home for your dartboard and space for all of your dart and billiard accessories.
⭐⭐⭐⭐⭐
Top Rated Dartboard Cabinet 2022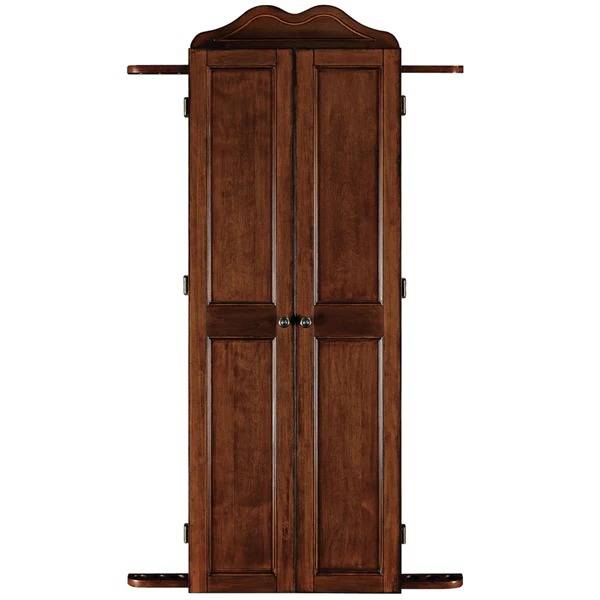 Perfect for Bars and Game Rooms
A game room piece, this dartboard cabinet / cue holder is available in our rich wood finishes. It offers elegant looks among your furniture, but is also a multi-faceted tool which offers great functionality
⭐⭐⭐⭐⭐
Top Rated Dartboard Cabinet 2022
Hear From Our Amazing Customers!
Not only do I use this board regularly, but the cabinet looks great on display when not in use.
The board and cabinet are good quality. Great addition to the garage and have been having a lot of fun using it with friends.
Bought it for the guys at work and it has held up really well considering the use put into it. At least a few games are played a day, still looks great on the wall.
My husband was pleased with this gift and he is pretty picky about the craftsmanship of items like this. But he agreed it was a good buy!
⭐⭐⭐⭐⭐ Top Rated Dartboard Cabinet 2022
If we were offline, Call Us (909) 447-9018 Or Email Us help@edwardcreation.com
Does this item hold the pool balls in it?
There are shelves in it, so you could store your pool balls there.
Do you hang this on the wall?
Yes, you hang this on the wall.
This item is 4" deep, 36" wide and 65" high. The width is with the doors closed.
Yes, 1 year factory warranty
What wood this cabinet made of?
Made of Solid Wood & Veneer
Do you have any other colors?
Yes, it is available in Black, Cappucino, Chestnut, and English Tudor.
Upgrade Your Game Room With This Dartboard Cabinet.
"Exactly what I was looking for. Well made, cabinet easy to put up, looks good on the outside, hinges work well. The actual dart board is good too. Quality of the darts is good enough. Dry erase board and pen are way better than chalk. I'm a novice player but everything checks out"
and this is a good quality board
Solid dartboard and cabinet for the price. I'm no pro, but I do play fairly regularly, and this is a good quality board. Darts aren't top notch, but they're great for when friends come over. Would highly recommend for anyone buying they're first set.
Great for a gift
Bought this for my boyfriend's birthday. He loved it. Ordered some darts separately because the ones it comes with were rated to be bad in the reviews. The wood looks high quality and it comes with the stuff to hang it with
Best gift
He loves it! It's such a great quality product.
He'll enjoy it for years to come.
Nice, but heavy!
Looks great. I have it in the middle of my living room but most people don't even notice it with the doors closed. Good quality. It is heavy and I had to construct a small shelf as there was no beam in the wall I hung it on. The darts that come with it are ok, not great, but easy enough to buy extras at a local store.
I love it. dry erase is way better than chaulk
Free Night Lamp & Tax Free Outside CA